Hey All! I haven't posted any pics of the whole gang for awhile so I'd thought I let you know! Their setups are being updated and are forecasted to be completed around March/April of this year
So Naturally I have to start with the two turtles who are responsible for me even finding turtle talk in 2009, although they aren't the size of a half dollar anymore lol Buster & Eugene <3
Next is my third turtle, my African SideNeck Herman <3 she's awfully spunky and is housed with my RES she keeps them in check lol she's doing AMAZING after that bad foot fungal infection she got last summer and her eating has improved dramatically!
if any of you have one please let me know
Then my final trouble makers are Aquafina (yes like the water company) although my boyfriend and I call her Turtwig, our Nicaraguan Slider, and my Concentric Diamondback Terrapin Sailor <3 two peas in a pod they are lol
I love this pic of them!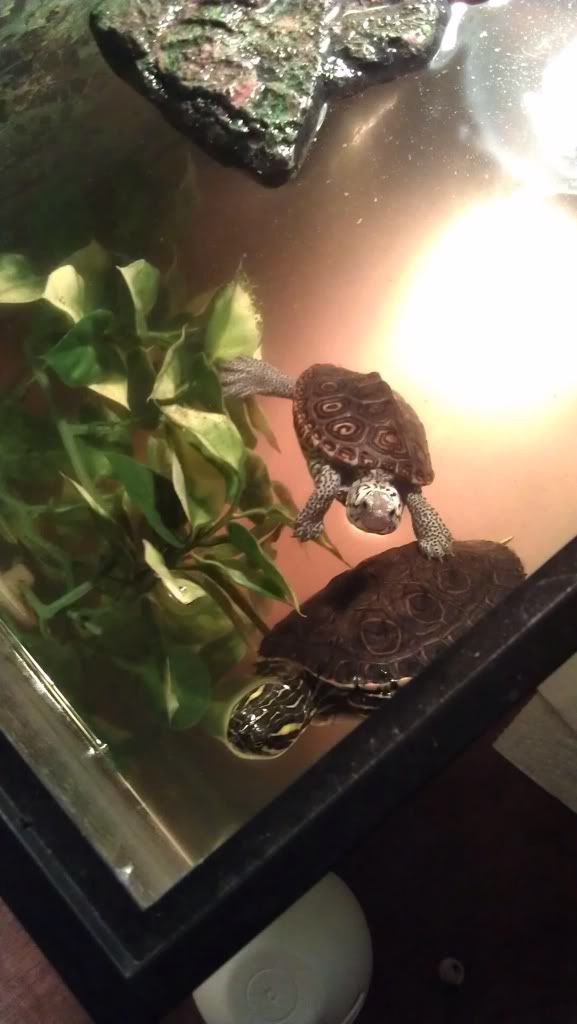 Lol Sailor is still a shorty for Johnathan and DBT4L, hes getting up to 2" now but hes still really small lol tons of personality though, I love him!