I measured Toku today and figured I would take some pics of him.....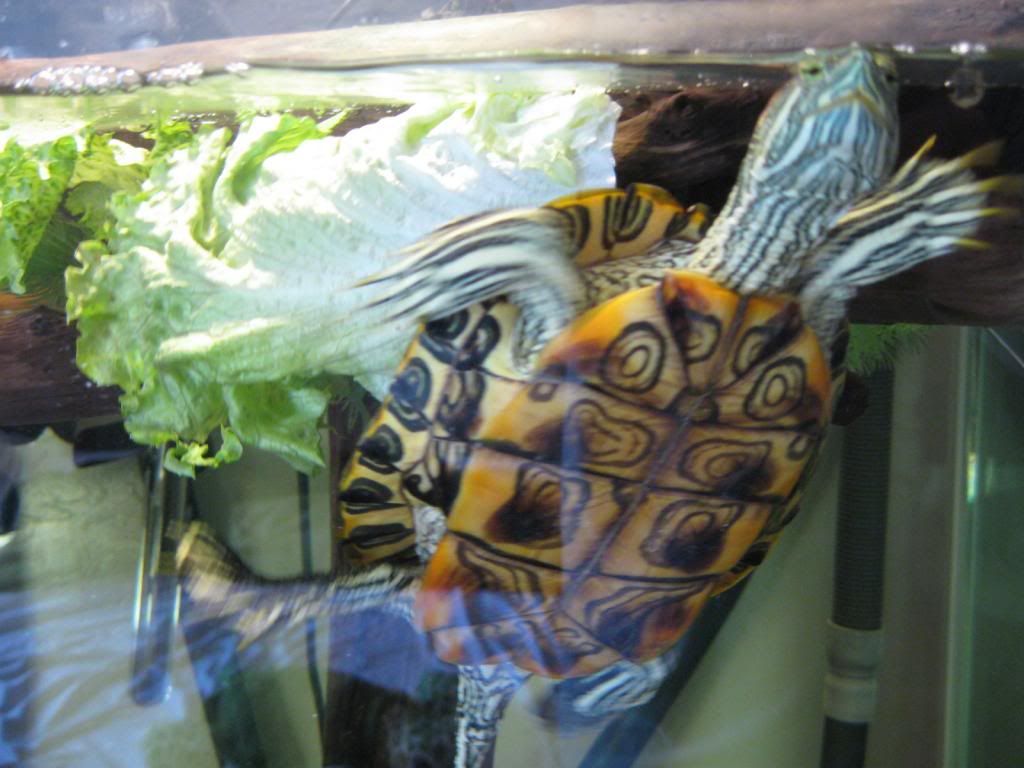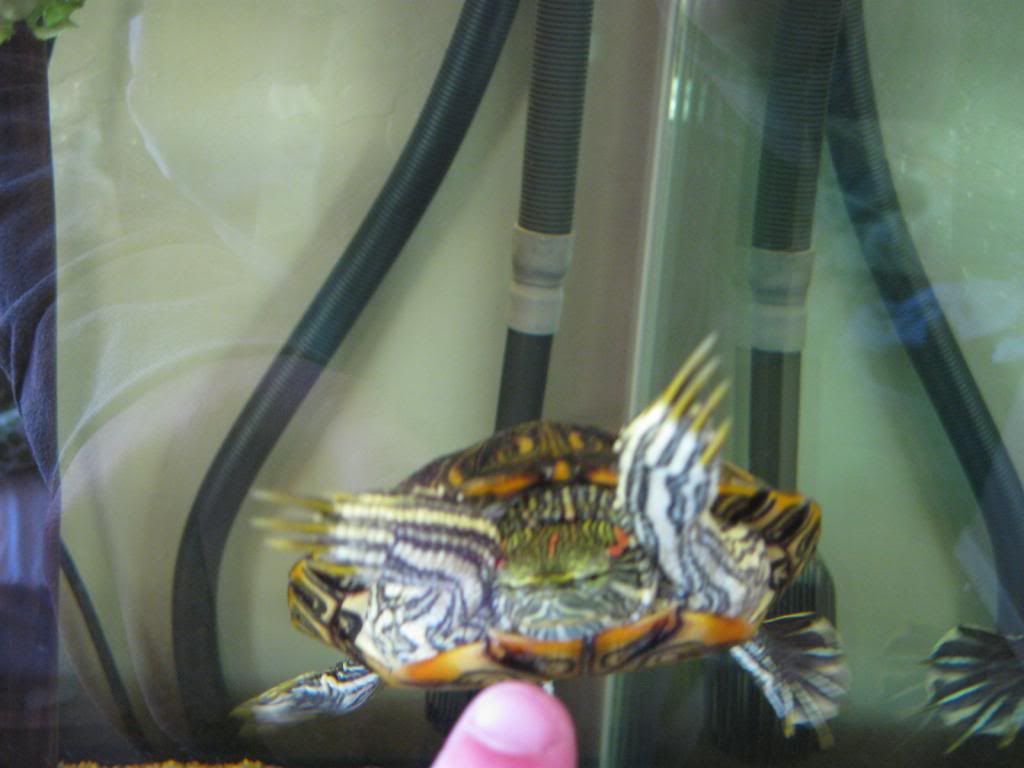 This pic is kinda funny, I had Toku following my finger and when he sat on the bottom, with in a second, one of the algea eaters hopped on his back to give him a cleaning......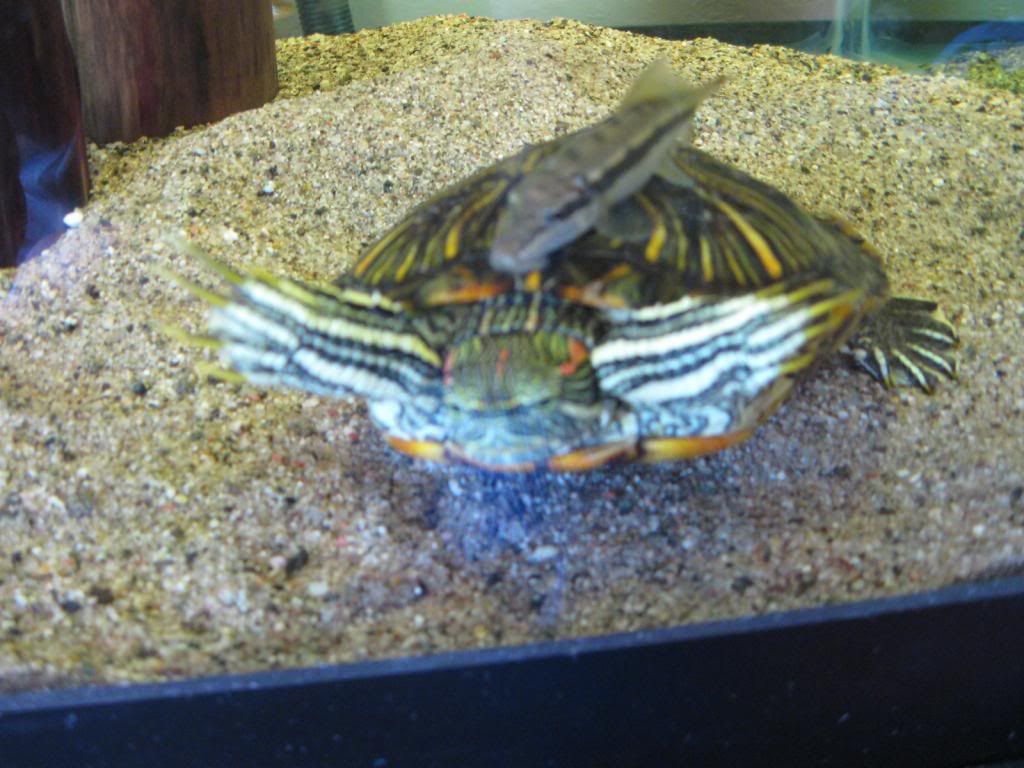 He loves to follow my finger.......