Miss our wild friends

Posted:
Tue Dec 08, 2015 12:07 pm
In Florida, we lived in a mobile home park and our place had ponds on 3 sides. One was just a few feet from our door. There were ducks living on the pond, and we started feeding them floating pellets. One day I noticed a yellow bellied slider (Big Momma Moss, or Momma) eating the pellets. Over a period of at least 6 months, I gradually coaxed her in closer to shore until one day she took a pellet from my hand. Over the next couple months, other turtles saw me feeding her and joined in. Eventually we had hand fed nearly 2 dozen individuals. After living in Florida for 26 years, feeding those terps is the only thing I miss.
This is me with Amber. Red-ears are not native to FL but we counted 5 in our little pond. Amber was awesomely friendly. She would sit on Dar24's (my wife) foot and wait for her treats. If we had a place to keep her when we got here, we were seriously considering bringing her with, but couldn't just take her from a pond and put her in a tank.
This lineup is Amber (top) and Magenta (Maggie, another RES) Ruby, a red-bellied cooter, Momma and Mis Scarlet (RES)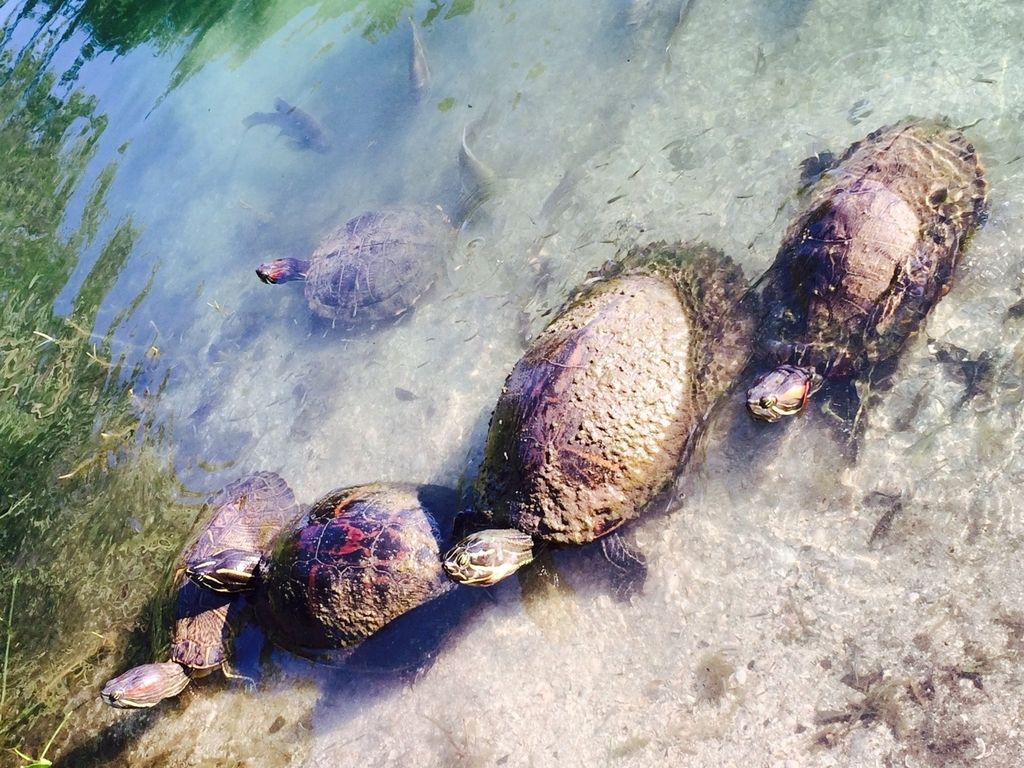 Momma, in our driveway during transit between ponds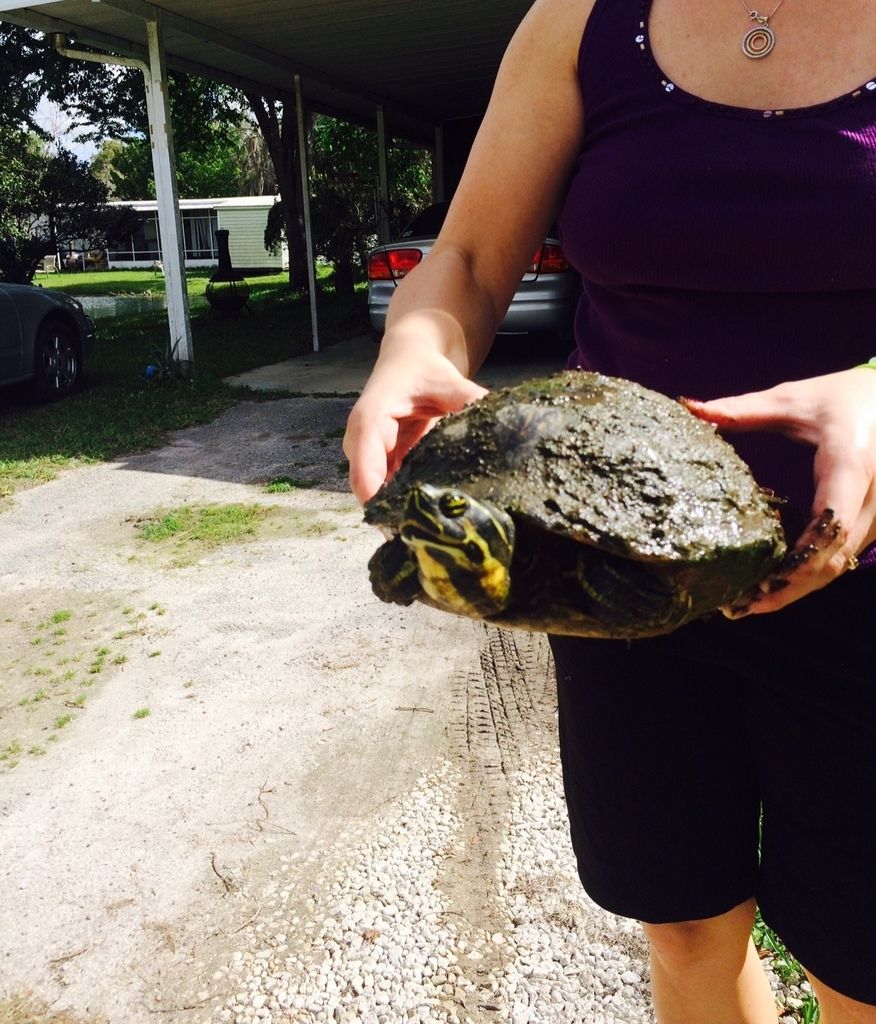 Videos:
Gamera, Florida soft shell. She was at close to 24 inches with a 15+ inch neck. She was amazingly gentle, like most of them were, when feeding
Ruby
Momma, without the moss, lol
More to come