The covers:
First, measure the inside of the plastic rim on your tank, then allow at least 1/16" play on both width and length. You don't want to have to force them into place, or get stuck when you remove them. They should slide on and off easily.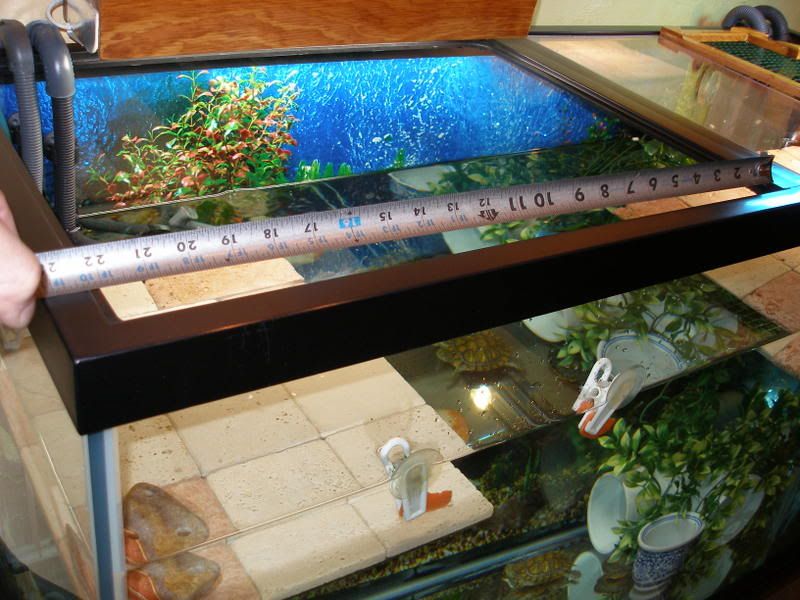 This shows how much room I gave myself. I pushed it up and over.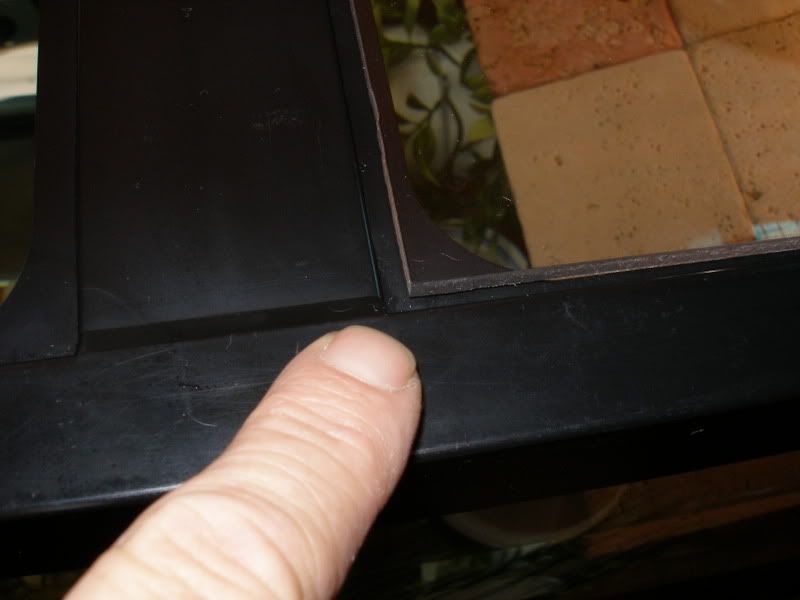 Here's a piece I'm working on for a 35 gal. tank. I said in another post that this is 1/8", it's actually 1/4". It cost $20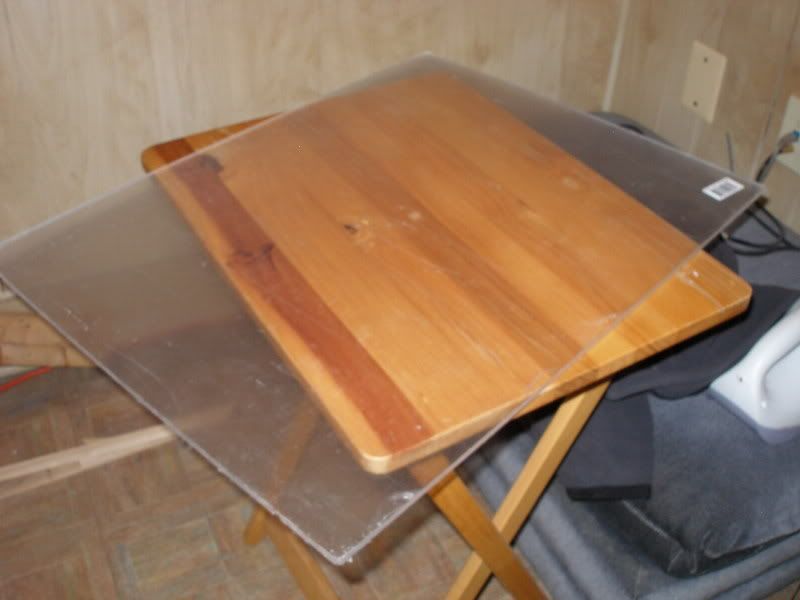 It's coated with a plastic wrap, don't remove it till your done cutting. It will protect it from scratches.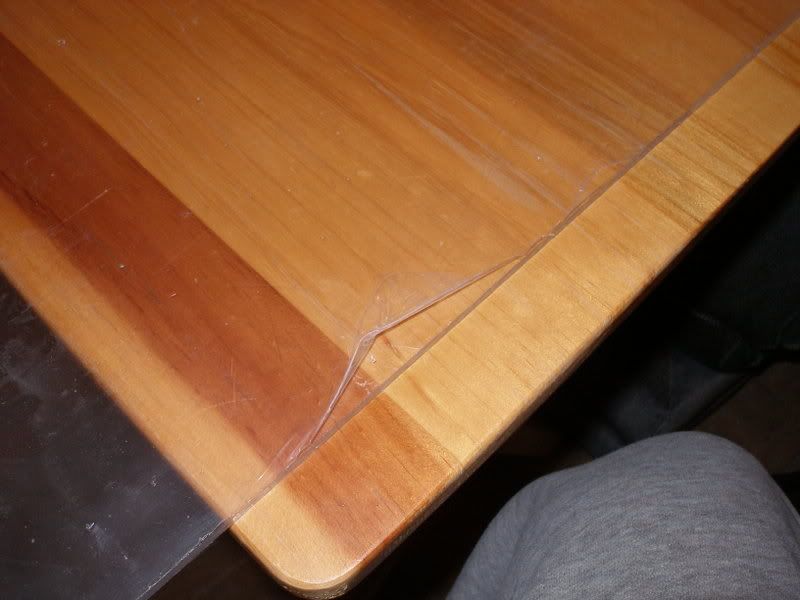 Here's the tool I use to cut. It's a dremel multi speed with a #561 multipurpose cutter.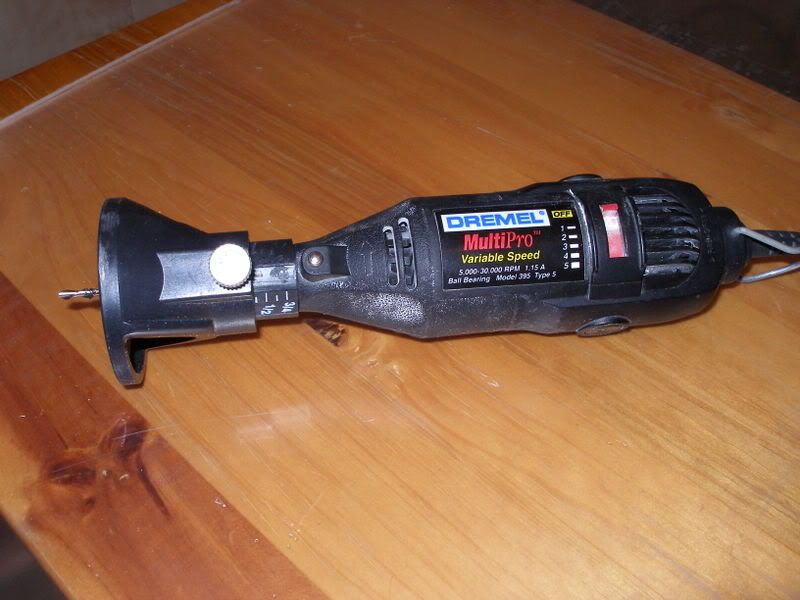 Here's the business end. Don't get your fingers anywhere near that.....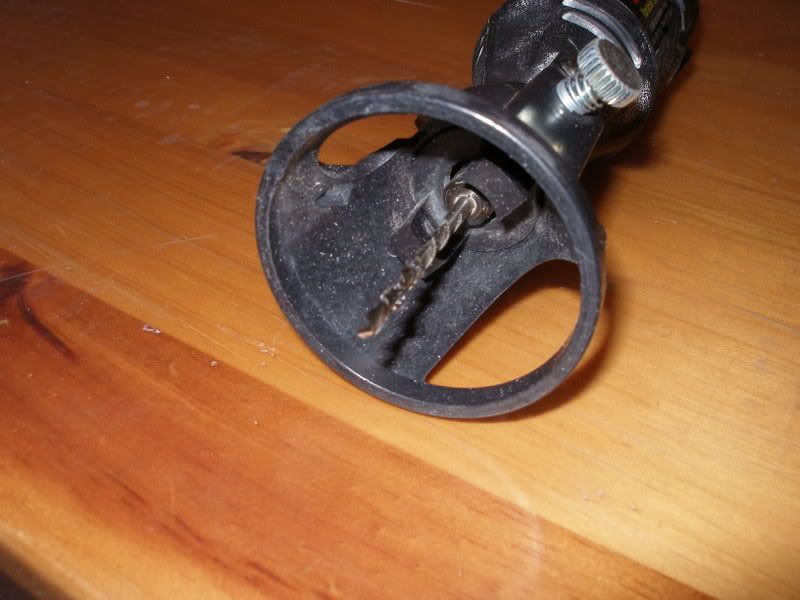 Measure the size you want (twice) then, using a straight edge clamped to the piece as a guide, run the cutter at a high speed, but move SLOWLY. If you force the bit to cut faster, it will overheat, melting the acrylic. Take your time, and use a guide for a nice clean edge.....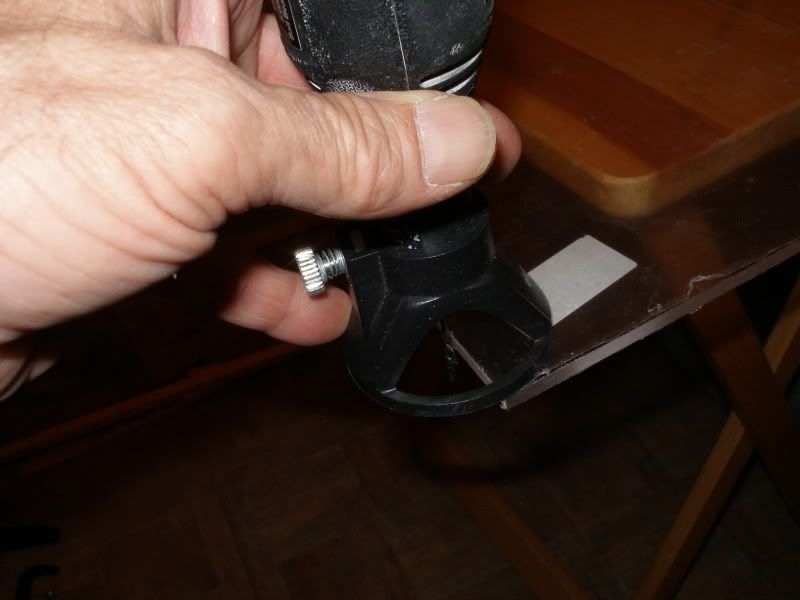 The handle I got from Lowes. Cost all of 97 cents. You can't use the hardware that comes with it (too long) so buy some 8/32 x 1/2" pan head screws and #8 flat washers while your there. Probably cost another buck...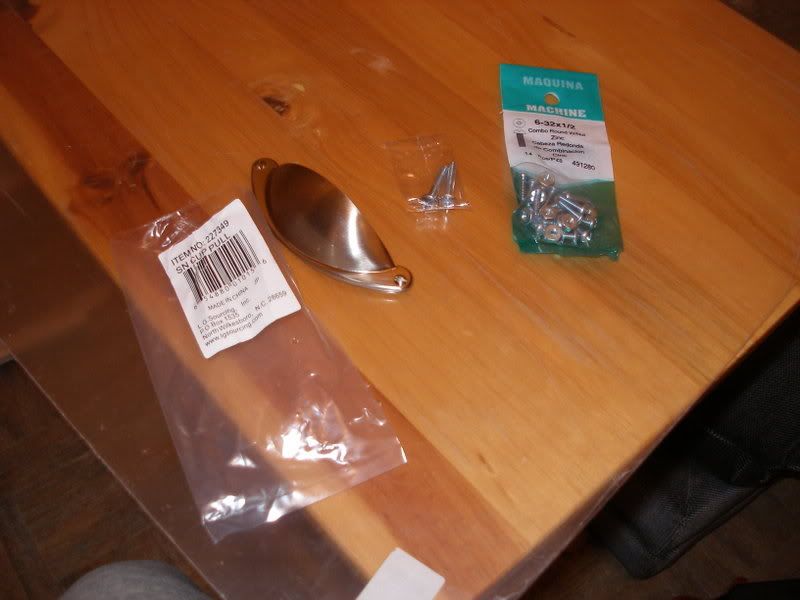 To mount the handle, measure up from the bottom to the place you want it to sit. I think mine are 2 1/8".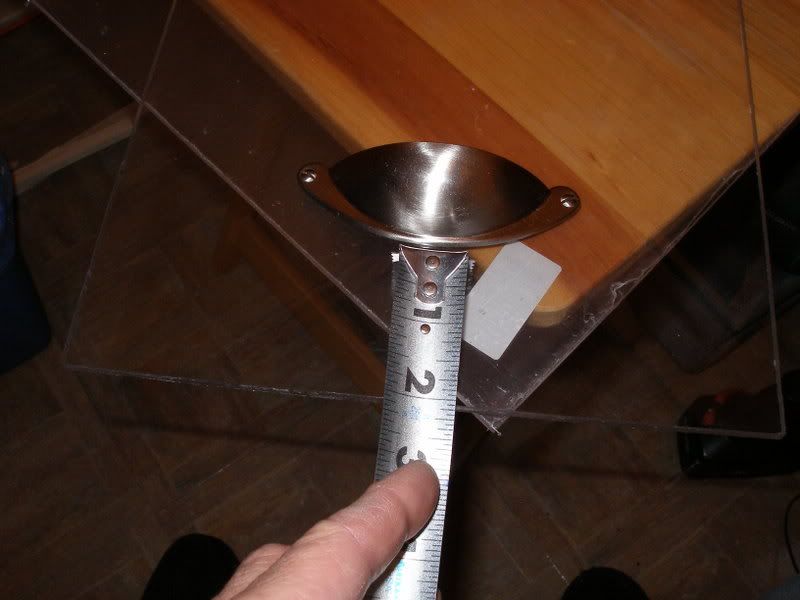 Then measure each end, and adjust until its even. Keep measuring and eyeballing it till it's right.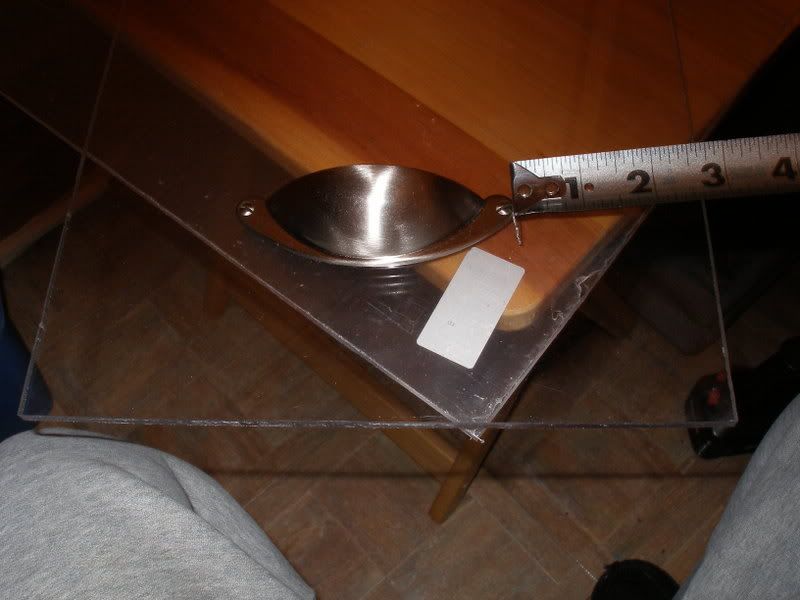 Once you have it where you want it, gaff it down with masking tape.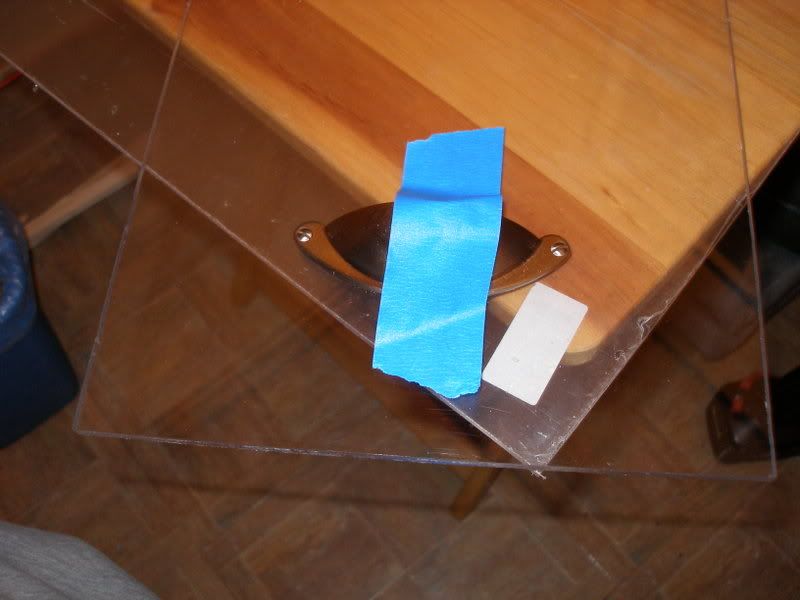 Then flip it over and mark the spots where you will drill. Remove the handle and drill SLOWLY. Then mount the handle and your done.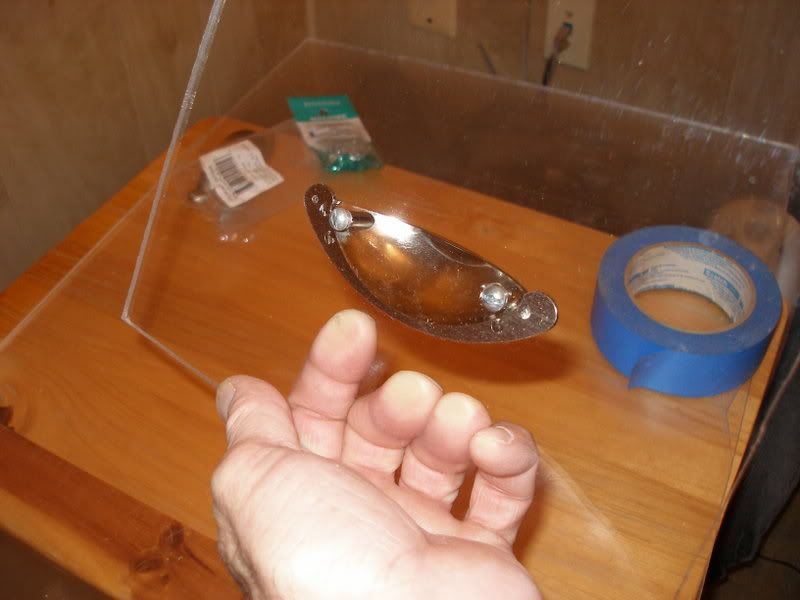 If you did it correctly, the handles should look something like this: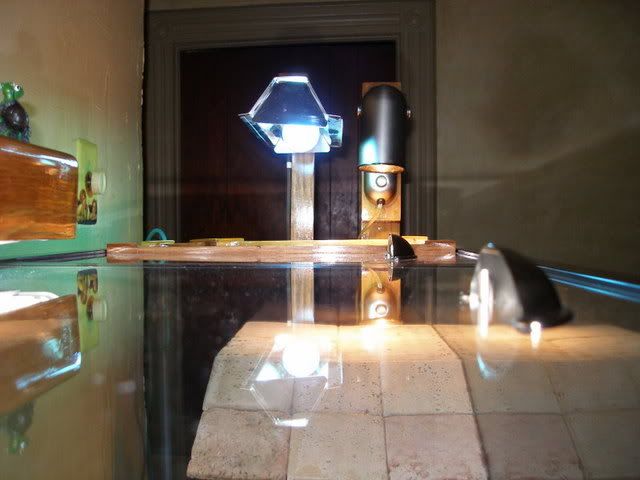 The wire frame:
Here's what you'll need
1/2" x 3/4 " pine trim
1" x 1/4" lattice pine (for the triangles)
Both will run about 60-70 cents a foot, figure what you need, then get some extra, just in case.
A miter box with a fine tooth saw
Wood clamps
Wood glue
Again, measure the inside of the tank rim. Only this time, don't allow any play. You're going for a close fit. Then, using the miter box, cut all the pieces for the frame, dry fitting them on the tank as you go. Once you are happy with your layout, glue and clamp the pieces together (one at a time) on a flat surface. Wipe any excess glue with a damp (not wet) cloth or sponge, and let each piece set overnight! (This may take a few days). Handle carefully! It wont be very strong until you put the triangles on.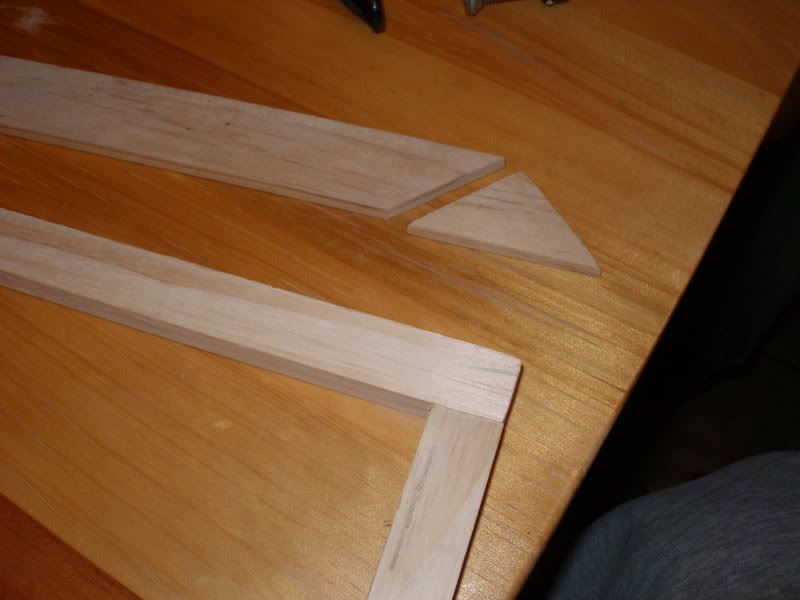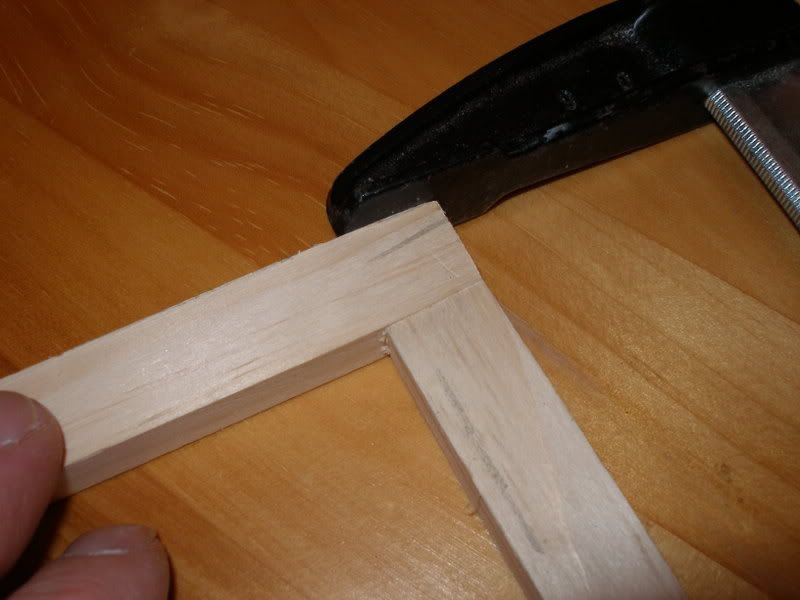 To cut the triangles, just cut the lattice pine at a 45 degree angle in the miter box, then reverse it and cut again. Perfect triangle.....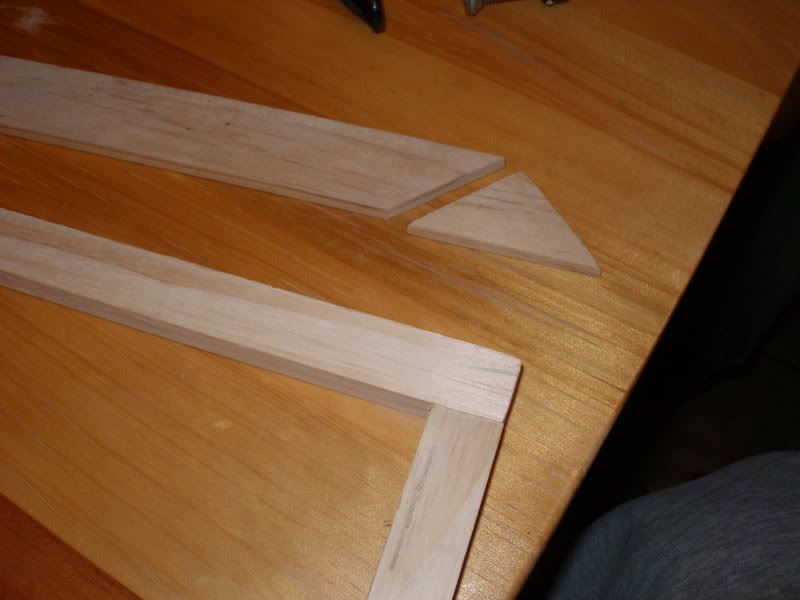 Then just glue and clamp them to the frame, using a small "c" clamp. Also cut a small piece of wood from the same stock and place it over the triangle before you clamp it, to protect it from the clamp. Don't over tighten.....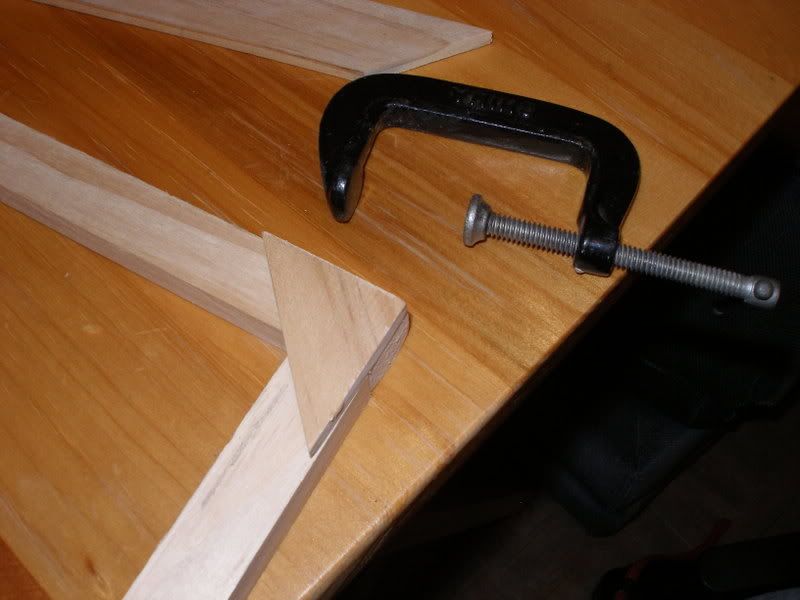 Then after you sand and stain, and put a couple coats of poly on it, cut out a piece of hardware cloth to fit, then using #6 x 3/8" PANHEAD SHEETMETAL screws and flat washers, (not wood screws, see the taper on the one on the right? That's a wood screw. It won't grab and hold the screen) mount the screen, and your done!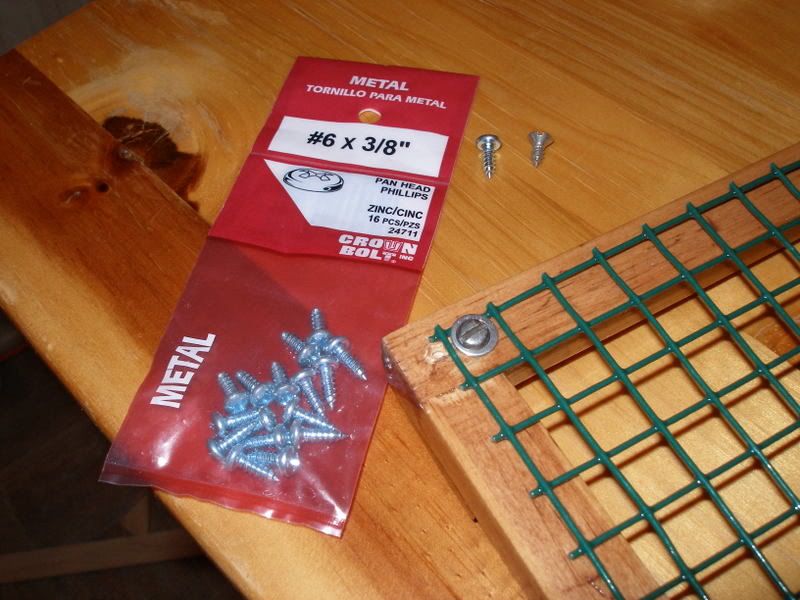 One more note. If the frame sits tight, fine. But if it doesn't, gently loosen the screws (don't take them off) and slide the screen until it overlaps slightly. This will create a "wedge" so when you push down, it will stay put. Also, if you plan on putting a light directly on top of the hardware cloth, I don't recommend using a vinyl coating, it may burn.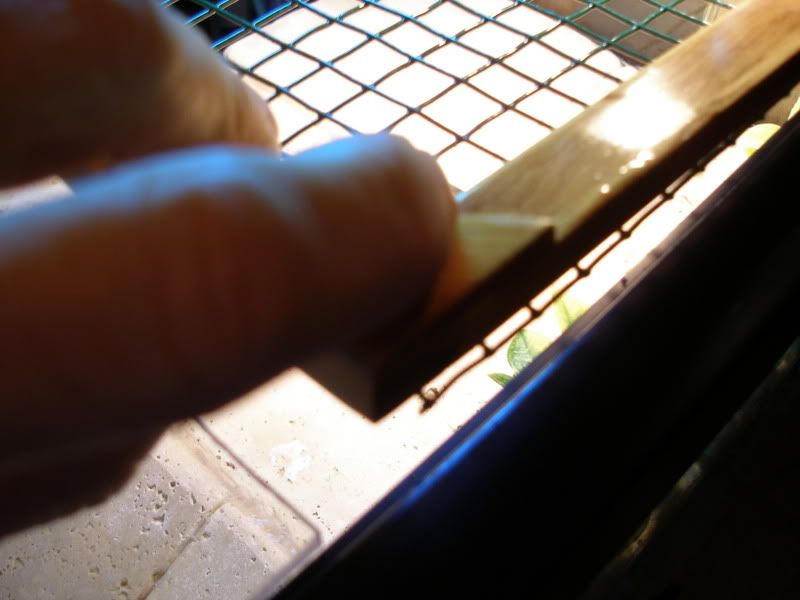 I'm trying to figure out some sort of a latch for this, but so far I've come up empty. I'll let you know if I figure something out. Good luck.