Finally I am loading these pictures of Turquoise, our 17 mo old son's RES, who was named after Blue's pet turt (from the Blues Clues show on Nick Jr)
This is her first setup, well, the first setup we made for her, a 20 gal tank with a 40 gal submersible Whisper filter (we added a 20 gal filter to that and have one on order, waiting to get it in!!) And a UVB light in the back of the tank (the coiled bulb)
another view, she is on the basking dock, and we added water to the tank to make it a lil bit deeper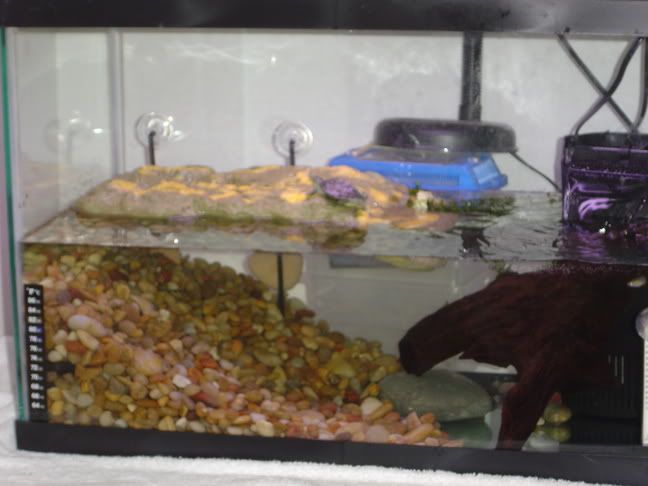 Turq on the filter.... it was so funny I ran to get the camera, and then she fell in and my husband had to fish her out (no danger though, the motor is encased on the bottom)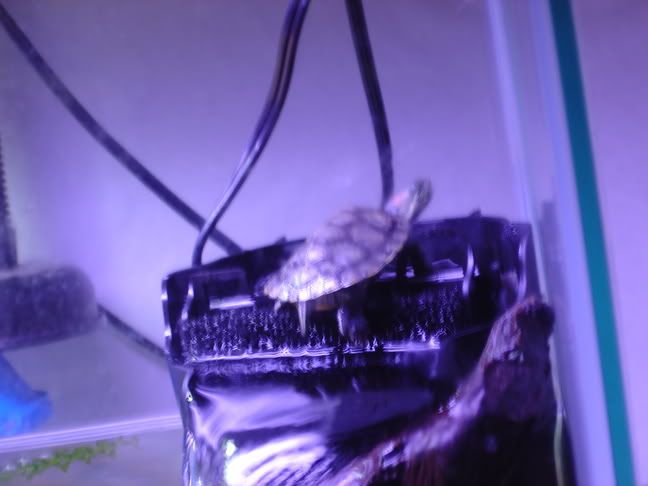 Turq on her basking platform, the Zoo Med one, hubby wants to get something else because it takes up so much room in the tank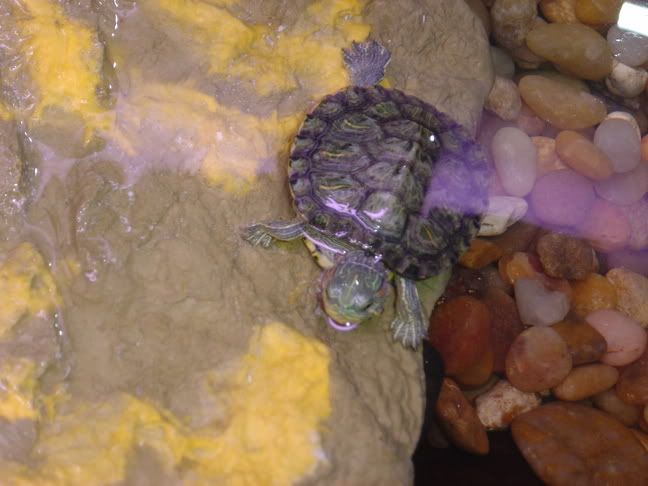 Turq in hubby's hand, she was about 1 1/2", now about 2"
Another pic, she struggled with swimming in the first couple of days because of the crappy 1/2" of water she lived with before we got her, so we had a little hill for her made out of river rocks and pebbles until she got used to it. and YES, THE ROCKS ARE AT LEAST AS BIG AS HER HEAD!!! WE READ THE STICKYS!!!!!!!!! haha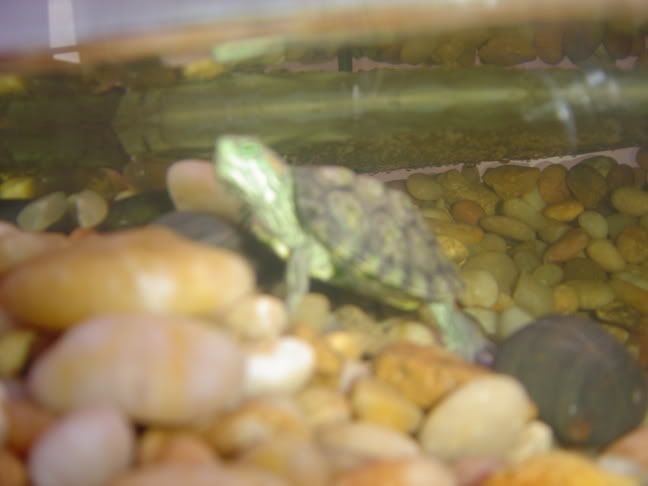 Okay, that turned out kinda long, thanks for looking!!!