I received my Odyssea CFS4 filter today and thought I take a few updated pics. I am also currently monitoring them closely. I might have to give away Squirtle, Itty seems to have started nibbling at Squirt. Though I am not sure if it was a one time thing or not, because there was only one feeder fish left and they both really wanted it badly.
Their old setup:
Their setup today (minus the usual anacharis floating about):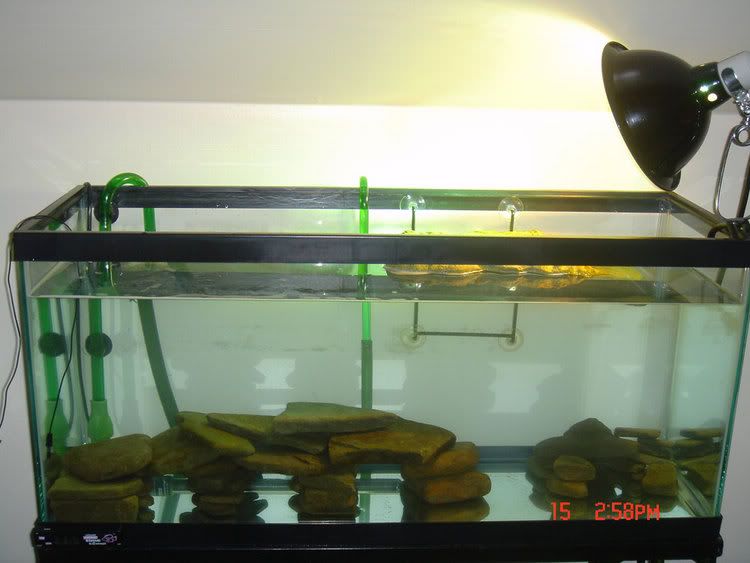 Itty: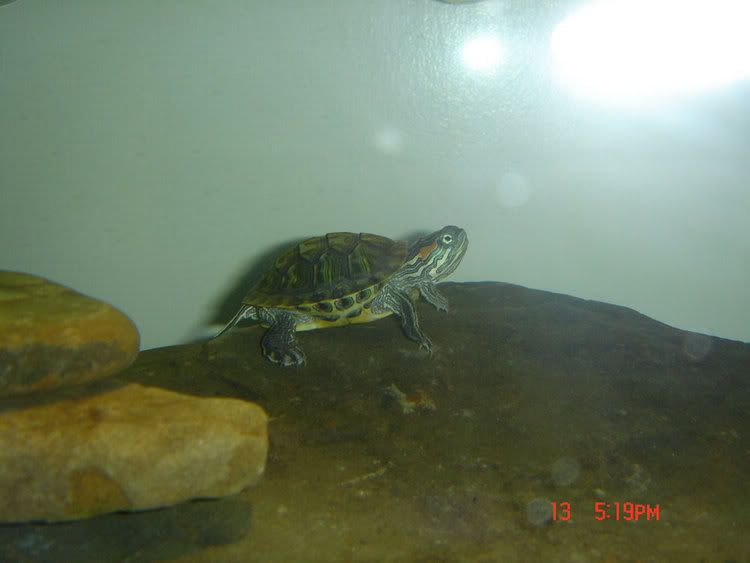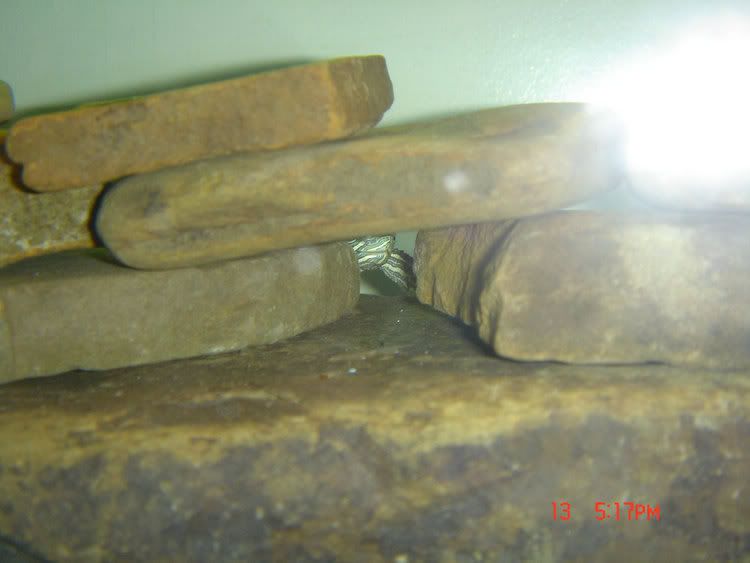 Squirtle:
My girlfriend gave me an old 10g tank, I replaced the hood and lid. Got a new light, heater, filter, and tossed in fancy guppies, ruby red ramshorns, and anacharis. Waiting on an over population in this tank, to be used as snacks for my two green friends.