My wife and I are moving to Los Angeles later this year and have to down size our 5 bedroom house into a 1 or 2 bedroom apartment. So after 10 years of ownership we made the difficult decision to re-home Fred, my almost 30 year old RES. Luckily my wife's cousin, is an experienced reptile owner (mostly snakes), agreed to take Fred in.
Yesterday we moved him into his new home. His 3 kids were very excited: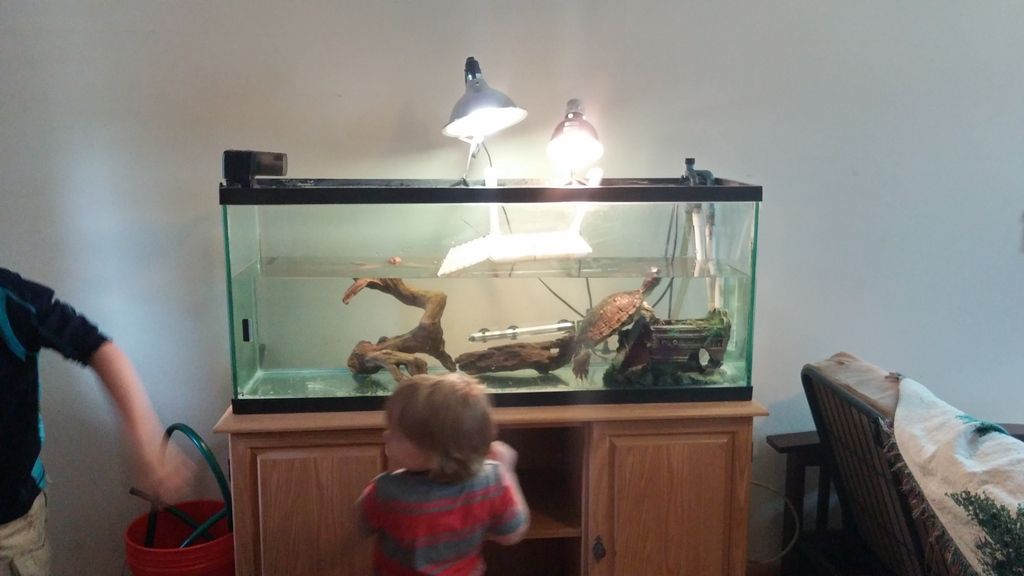 Even though I'm no longer an RES owner I will still be here on the forum helping when ever I can.