An Ornate boxie.
It was a large garage sale day in my town, so i went with friends to ride bicycles and just chill, but last night I saw that a turtle was going to be for sale with habitat on craigslit, but it was a listing for the gargage sale. so I went to check it out.
Anyway, I went in, saw the turtle and habitat, that was it, I wanted him/her haha.
So here i am, with a new ornate boxie. The best part, I only paid $45 bucks for him and his habitat haha
He's 3 1/4" right now, and he is not shy At ALL. He hasn't ducked his head in once since I brought him home. Even handling him, he's extremely calm and has a lot of "personality" I guess you could say.
He just ate a Waxworm too!!
Here's some pictures of the little dude/dudette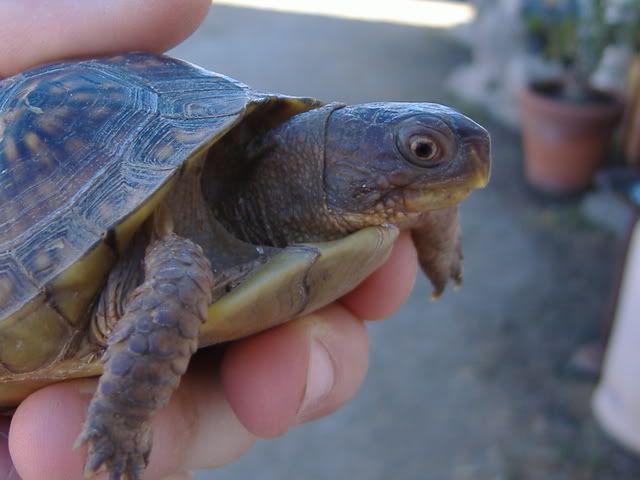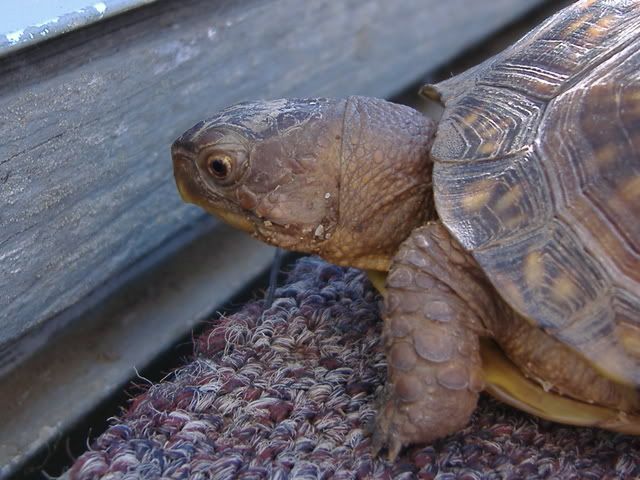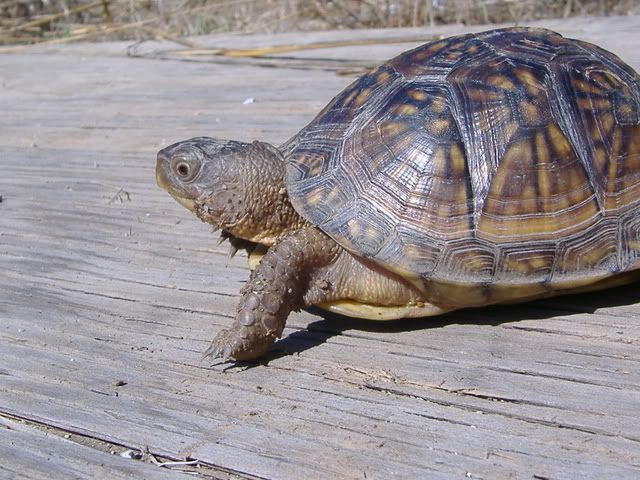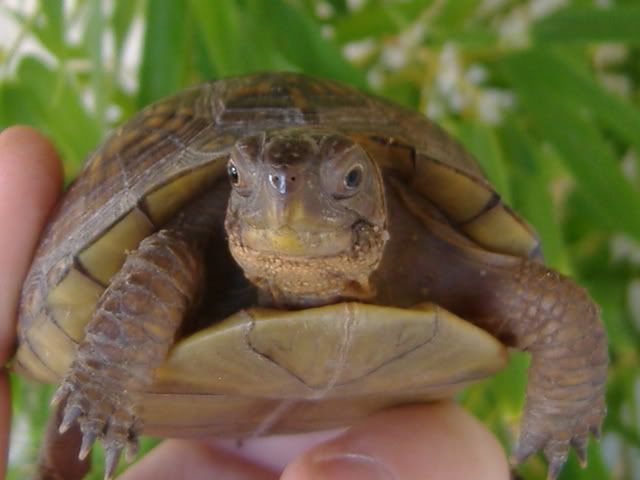 He needs a good shed, but other than that he seems pretty good, and a little white spot on his shell, which looks like healed over exposed bone.