Hello, I have this turtle since elementary school. My father bought her (?) and her brother (her brother sadly died because she killed him). Sadly my father is one of the people who think turtle is an easy pet and they don't grow big. In my country, there's a lack of education here about animals. I finally taken notice what I've been doing wrong since she had an eye infection when I'm starting college, fortunately I managed to heal her. But I finally set her a proper setup last week after I managed to have time, money, and permission from my mother, also I postponed this for about a year due to my declining health issue because no one in home want to take care of her and I'm not capable to do that because of my health.
I noticed she had a shell rot in her belly when I was brushing her. I touched the area and it's soft. I started to clean her, put betadine, and drydocking her. Day 2 it's already hard again (today is day 3) but I still continue the treatment. I noticed that something is strange when she's dry because the skin in her belly kinda like peeling? But it's a weird shape of peeling. I'm confused if it's a shell rot or shedding or fungus.
How big is your turtle? around 7 inch
How long have you had it? around 11 years
What is the water temperature? 28 C/82 F (it's hot here)
Did you use a thermometer? yes
Are you using a water heater? no (because it's already hot)
How much water is in there? around 120 lt to 150 lt (I know it's small but I have no money and space to buy a bigger tank)
Are you using a water conditioner? no
Are you using any filtration? yes
What is the basking temperature? -
Is there a basking light? -
Is there a basking platform that is easy to climb on? I'm planning to making her a basking area next month
What kind is it or what is it made out of? I'm planning using an egg crate and pvc
Is there a UVB light? yes (when drydocking her, I turn on the UVB light)
What have you been trying to feed it? a mix of lettuce, pellets, and cuttlebone powder
When was the last time your turtle ate? yesterday
How big is the tank/pond/enclosure? 150 lt
Is the tank near a window? yes
Is the tank in a room with a lot of activity? no
Have you read the Basic Care section? yes
Have you searched the forums for similar situations? yes, but still not sure
Is there any other unusual activity/symptoms? no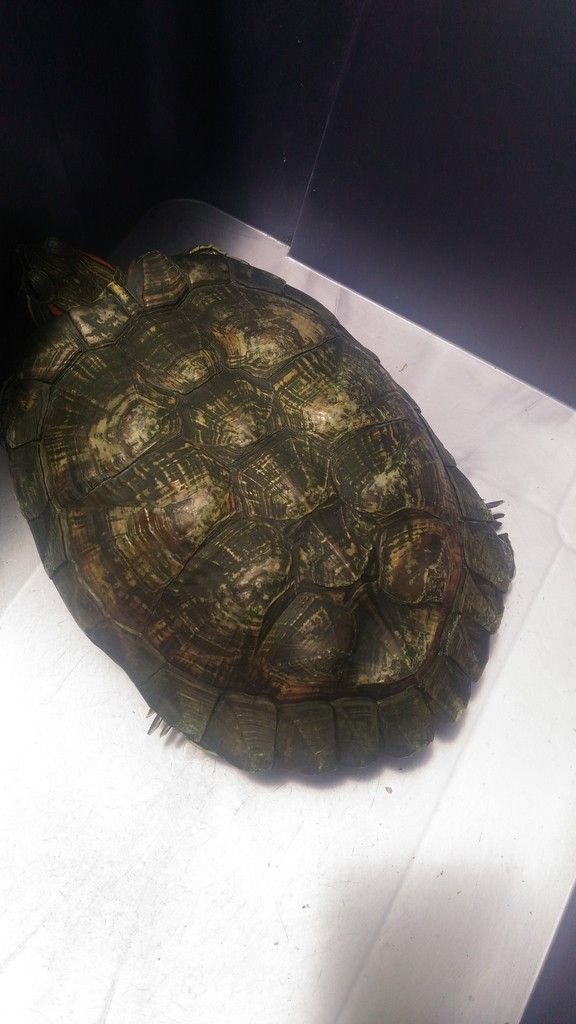 she started to have brown shell instead greenish shell since she moved to a new setup, it seems she become more healthy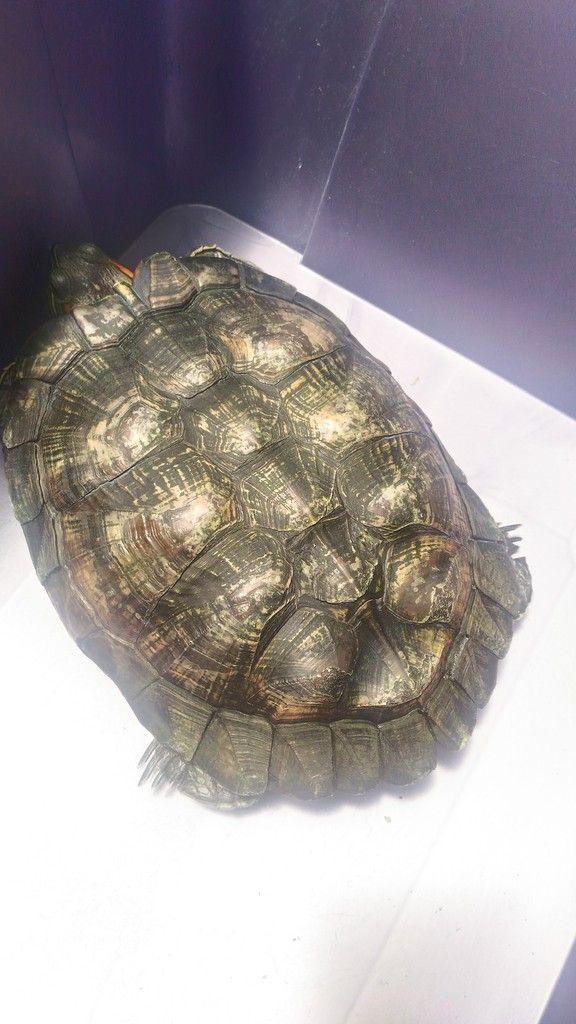 this is when the sun is really bright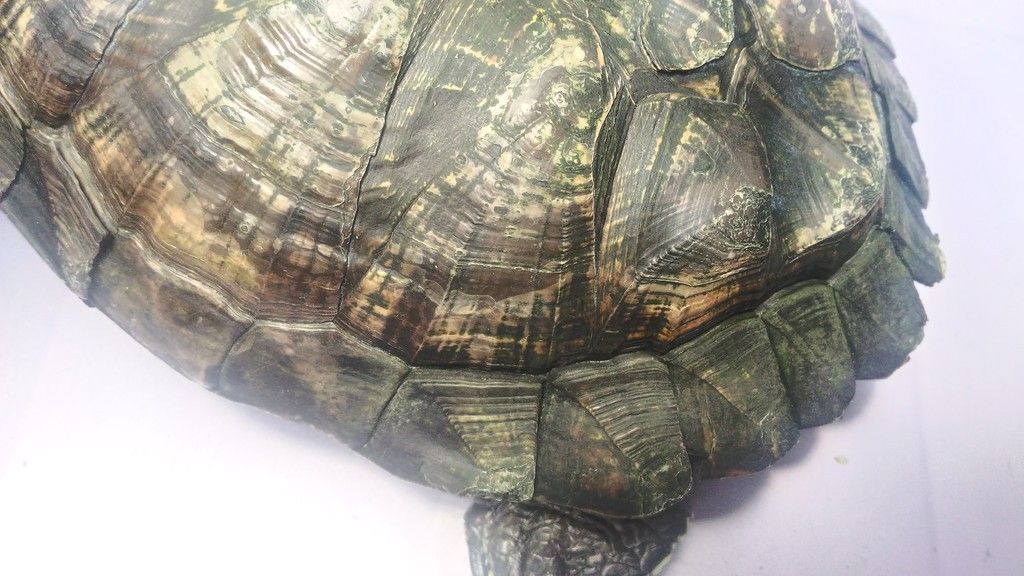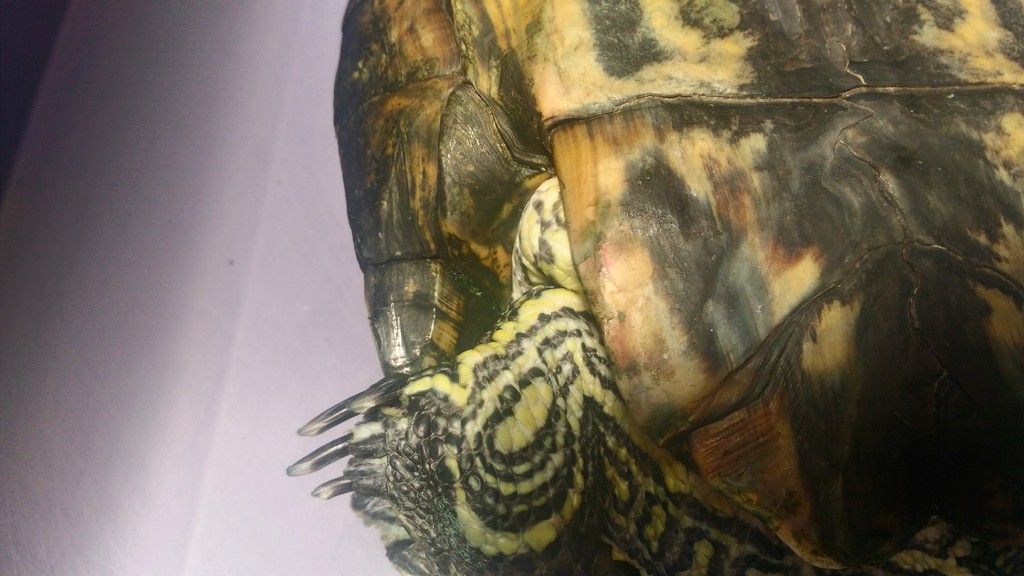 one of her shell rot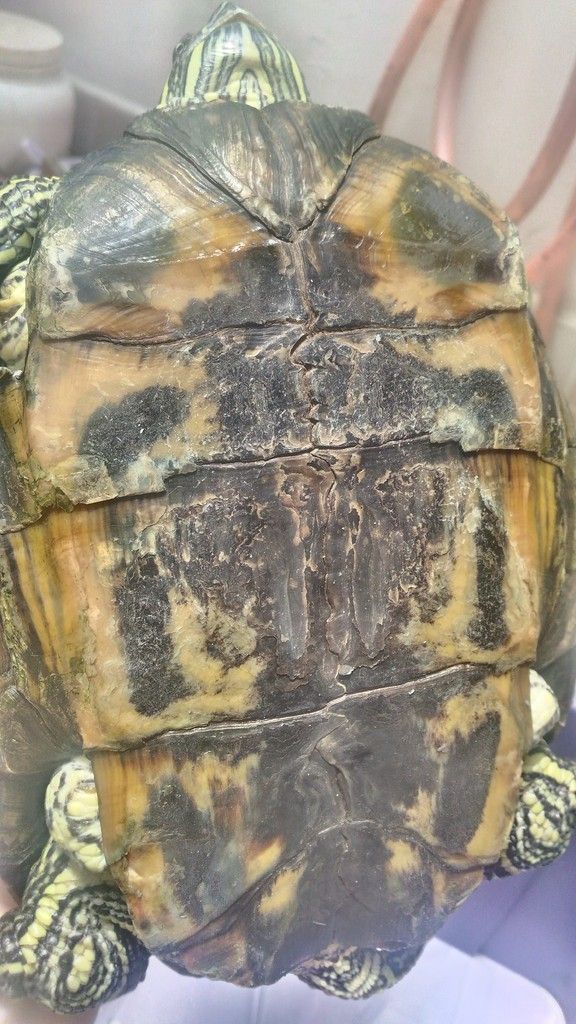 what I'm concerned about
Also is it a she or a he? I'm pretty sure it's a female but she never laid eggs so I'm concerned about her....
Sorry for my bad english