Hi All,
I am from Singapore and have an albino terrapin for a month now.
please advise the setup of mine and i am using the internal filter called: GEX Corner Turtle Filter.
for feeding wise, am feeding the zoo med hatchling pellet daily and veggies 1 to 2 times per week.
understand that red ear sliders need more water but due to my previous encounter years ago, my 6 months old terrapin (green) die due to excess of water.
so for now, i am slowing increasing the water as my albino terrapin gets bigger.
this is the view of my full tank: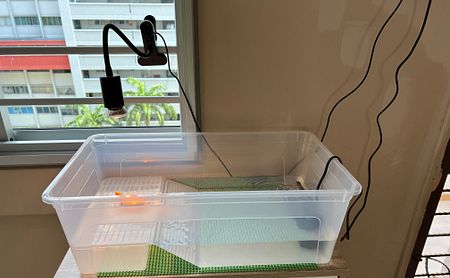 this is my little internal filter: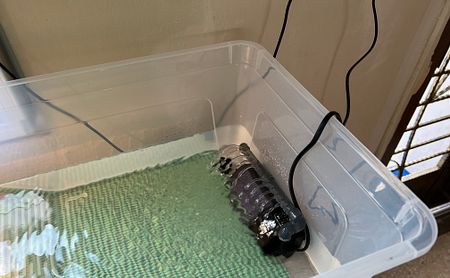 my little terrapin basking: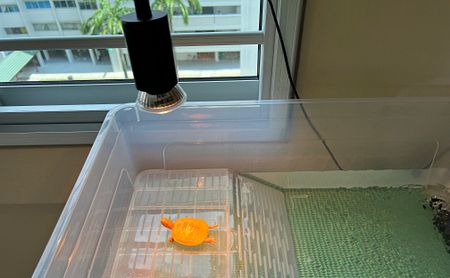 do advise or guide me as well.