I'm moving my turtle inside into a stock tank and plan to build her a basking platform like this...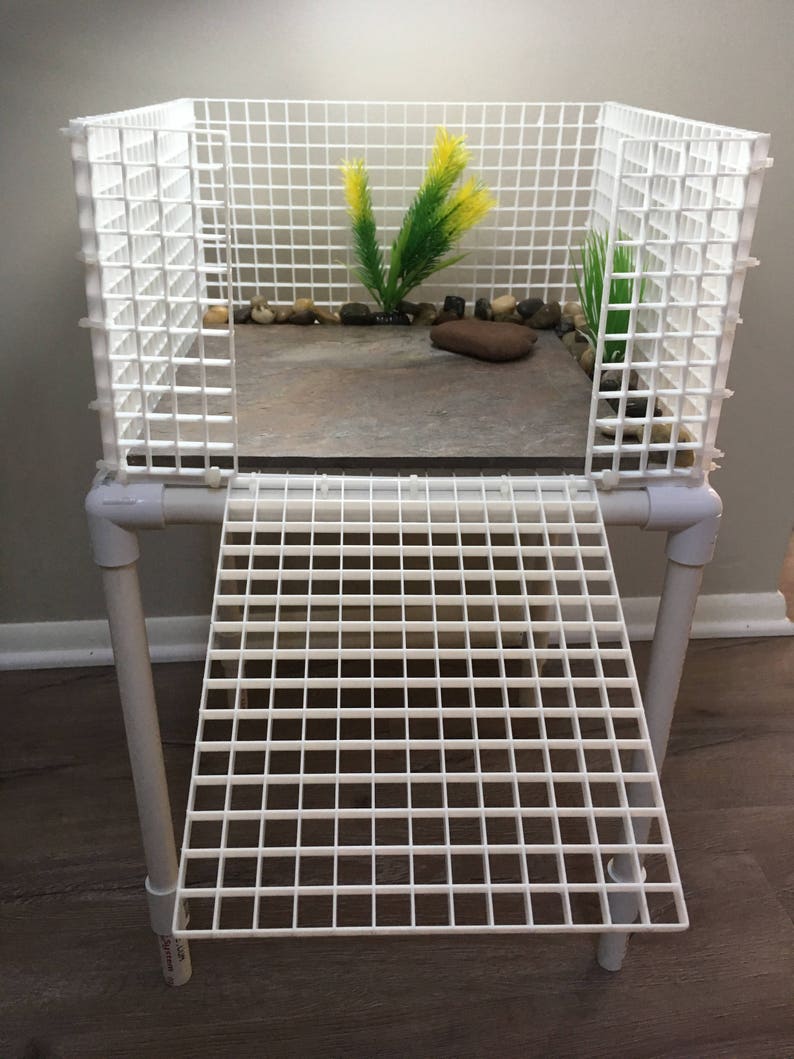 This may take a while because I also have 3 young kids, which make it difficult to complete projects in a timely manner.
In the meantime, I am getting a uva/uvb bulb on Amazon. Can anyone recommend a stand or clip that will clip onto the side of a Rubbermaid stock tank, and later can be used with the basking platform?
Thanks in advance for any/all suggestions!