Re: Toku's 150 gal build

Posted:
Thu Feb 07, 2013 9:57 pm
Toku enjoying his new pond!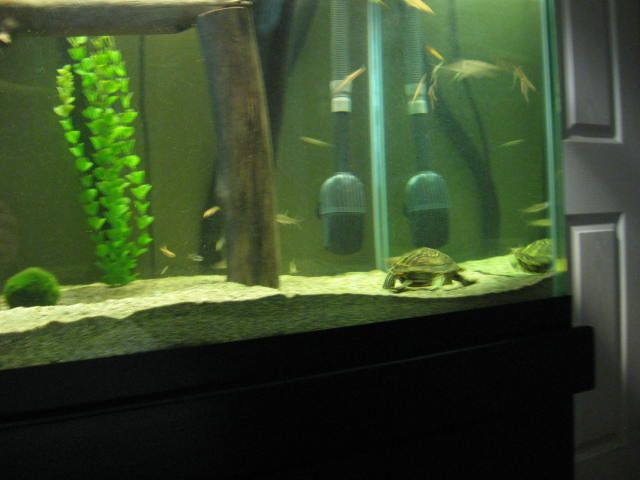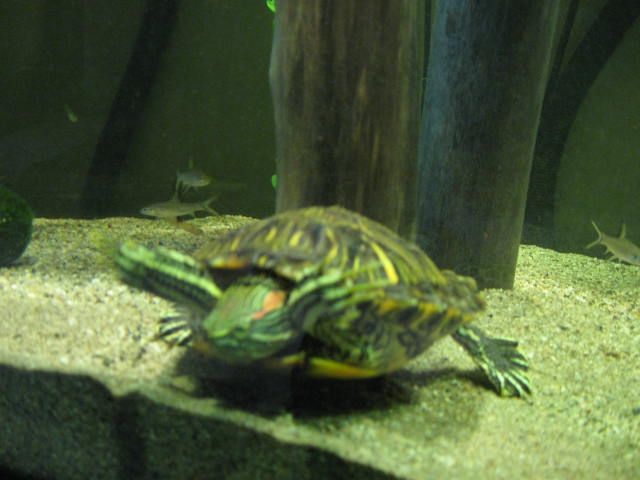 So I put him in the tank and sat him on the basking log. He poked his head out and looked around for about two mins then he dived in and it seemed like he was surpised when he didn't hit the bottom lol. He look very puzzeled, I wish I would have video recorded it. He began to look around on the bottom and then swam for the top and again looked puzzled to why he hadn't reached the surface yet, again I laughed. I do believe he loves the extra room and swims gracefully from one corner to the next and so on. He took to nips at the moss ball then left it alone after that. So maybe I will be in luck and can put a couple more in his tank.