I'm home for the winter. It got the pics for Toku's lighting. I looks amazingly brighter and the algae is really starting to look good on the logs. Heres the pics;
This is what the whole setup looks like....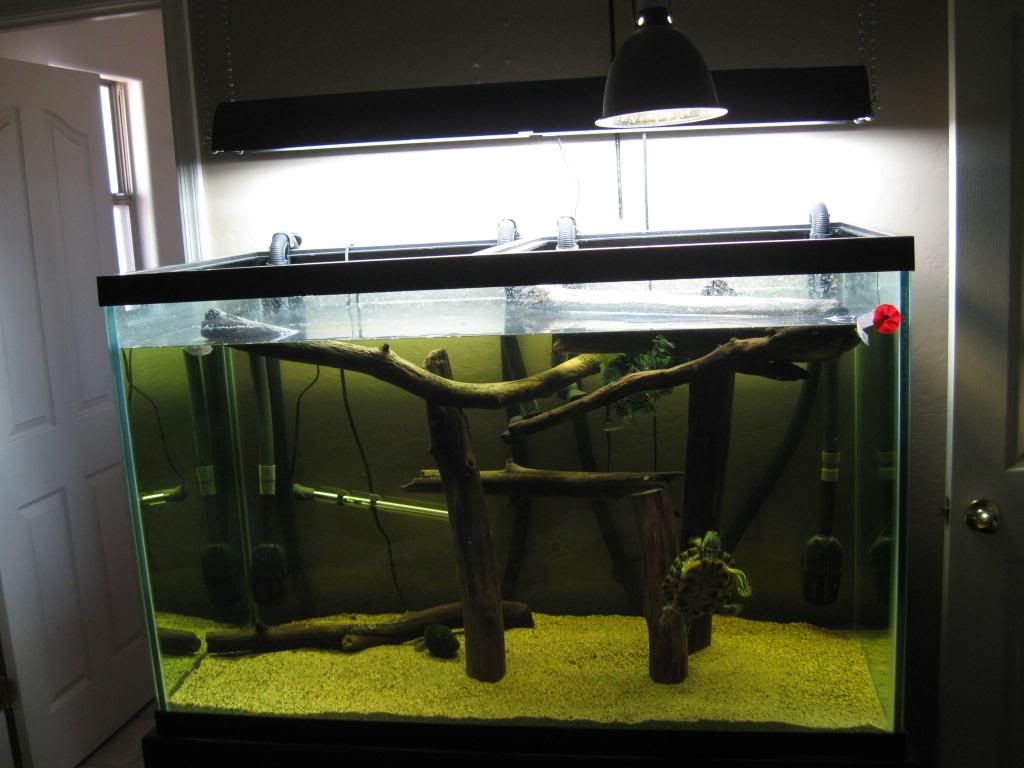 I used anchors in the ceiling and eye bolts to link the chains then used S hooks to hook to the chains to the H5's fixture. As you can see I mounted the fixture behind the MVB lamp....
This shows the brightness of the tank and of course Toku is there for a pic....