my turtle!! shes a good 16 yrs old now, but she was put into a 5 gallon tank that whole time, w/o a basking area, and with a water depth of only 1/2 an inch, eating goldfish pellets since she was a hatchling, under my parents care.
seeing how my gf cared for her res, inspired me to treat my RES with the respect and home it deserves.
now that im older than i was when i got her ( i was 3), ive saved enough money to get her a bigger tank, filter, basking spot, heater.. and more importantly, proper turtle food! also made her the supporting frame from PVC pipes.
here she is! only 3.8" in length,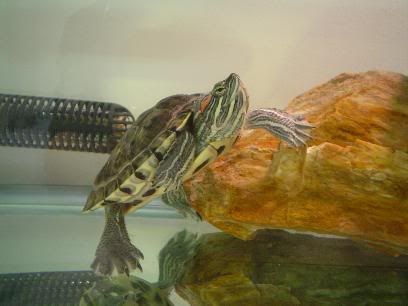 another view while basking..
this is her tank, only 25 gallons for now - but a lot better than before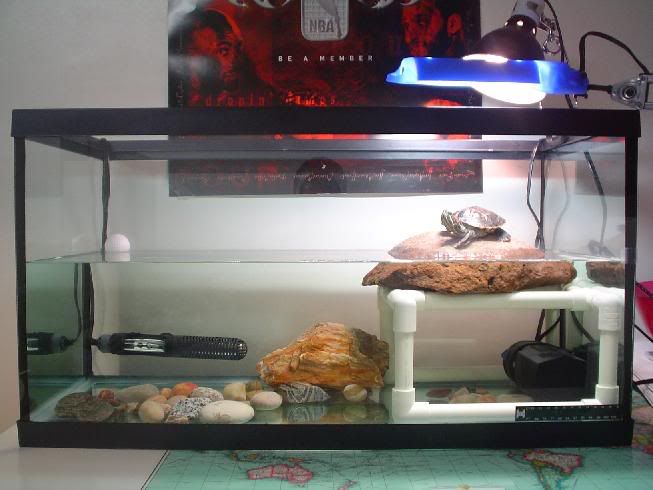 its been around 3-4 weeks since the change, and shes seemed happier since. moving and swimming around much more and eating regularly. it also appears that her shell is forming properly. before the water lvl only went up half her shell, indent lines developed across her shell. they now seem to be slowly going away. well, hope this change is for the good, and that she has many healthy yrs ahead of her!