Her carapace is all white and stuff... And it looks like there's a dent in it (close-up picture below).
Pictures: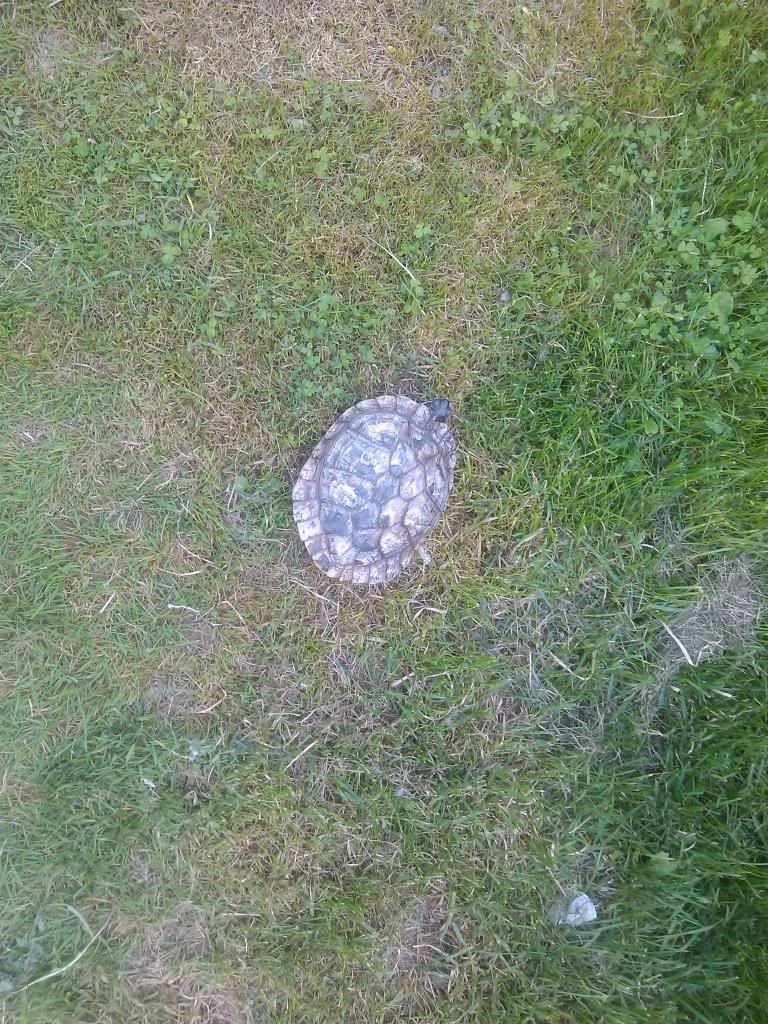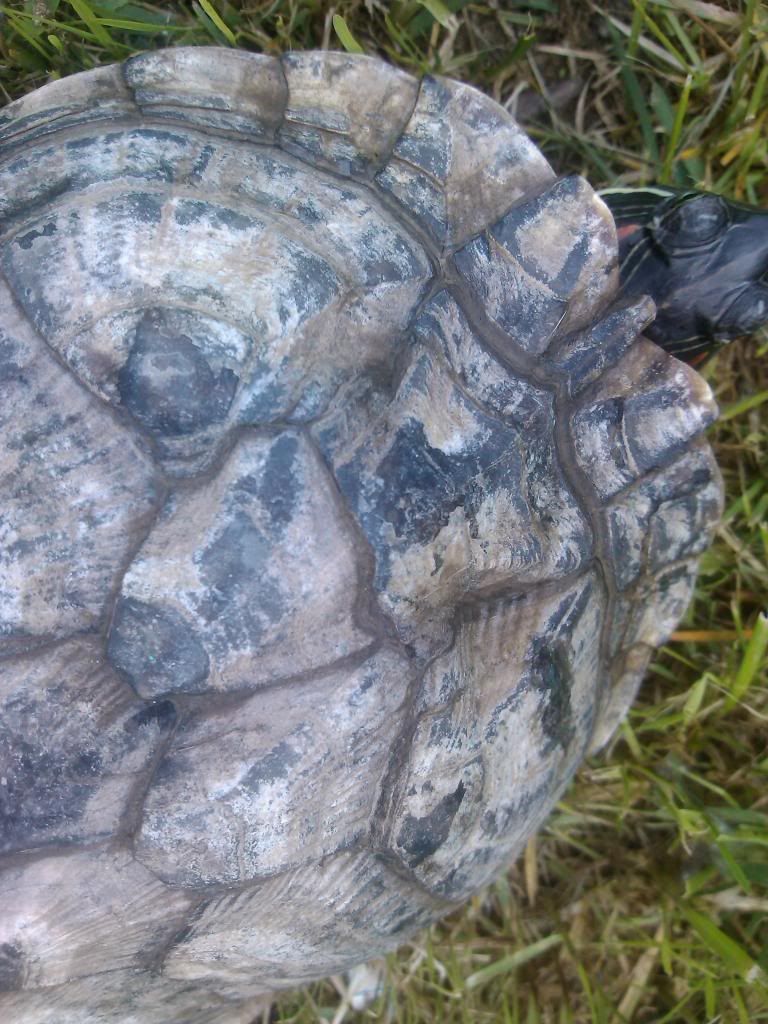 See the "dent?"
How big is your turtle? 7 inches
How long have you had it? 4-5 months
What is the water temperature? normal, every time I checked with my thermometer, it was perfect
Did you use a thermometer? no (it broke)
Are you using a water heater? no
How much water is in there? 40g-45g (in a 70g tank)
Are you using a water conditioner? no
Are you using any filtration? yes
What is the basking temperature? idk
Is there a basking light? yes
Is there a basking platform that is easy to climb on? yes, but it could prove to be a challenge to climb on... but she makes it up!
What kind is it or what is it made out of? rock(s)
Is there a UVB light? yes but...what's the difference in UVB light and basking light??
What have you been trying to feed it? pellets (she eats them all the time
When was the last time your turtle ate? yesterday (i feed her every 2nd day)
How big is the tank/pond/enclosure? 70g
Is the tank near a window? no
Is the tank in a room with a lot of activity? no (my bedroom)
Have you read the Basic Care section? maybe... but I think I know enough with hours and hours of research and experience
Have you searched the forums for similar situations? yes
Is there any other unusual activity/symptoms? basking a LOT. she basks at night too! and she sleeps while basking!!!! (is that ok?)