Well here it is, I have been working on it for a few days and here is what I have come up with. A small canister filter that that basically anyone with some general knowledge and a few tools can come up with. But that's not the best part, The best part is that it will cost FAR less than any commercially purchased model.
Parts required:
1. Small fountain pump $6.99 (Harbor Freight)
2. Air/water tight Tupperware $7.99 (any grocery store)
3. 2 female slip connectors $1.00 each (hardware store)
4. 2 threaded couplers $0.50 each (hardware store)
5. 4 Flat rubber washers $1.00 for pack of 2
6. ½ ID Vinyl tubing (6ft) $0.50 / ft
Total $22.00
Now comes the assembly part of the project. Take your Tupperware (mine happens to be 1.7 liters) and take the lid and find out where you want to position the pump. You need to take care in order for it to have room for the intake tube to reach the bottom of the canister.
Here are some pictures of the attachments that will be the intake and exhaust of the filter.
and what they look look fully assembled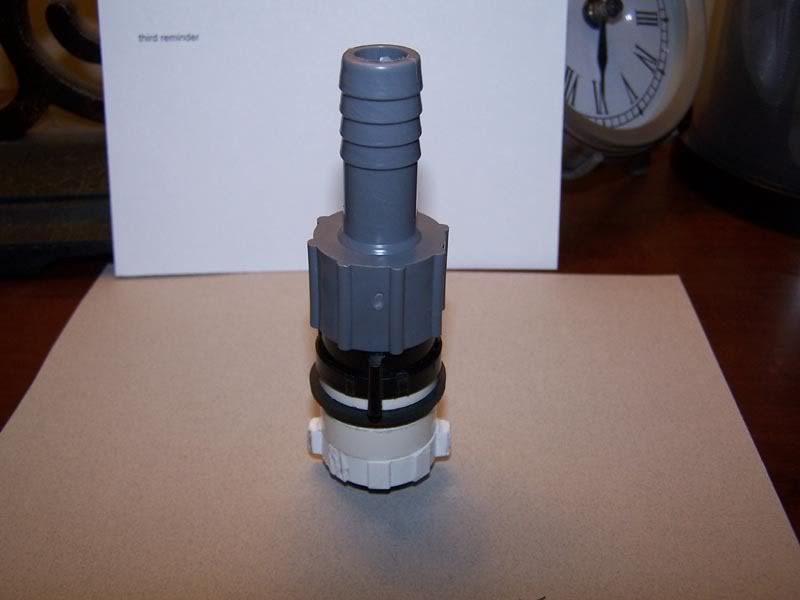 Next, Mark out the locations where the holes will need to be drilled to mount the intake, exhaust, and pump cord. (here you can see I have already drilled and attached some of the pieces.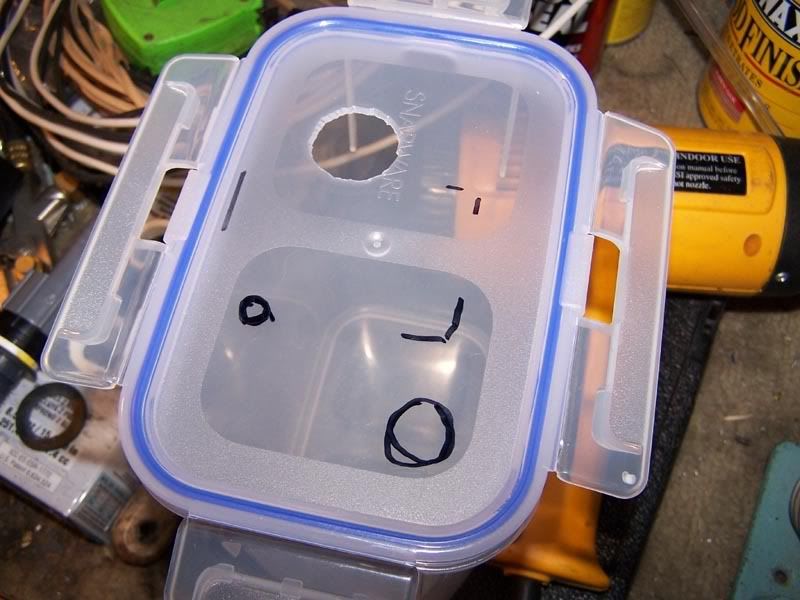 Now that all the holes are drilled, put all the pieces in their appropriate places and get ready to attach the pump.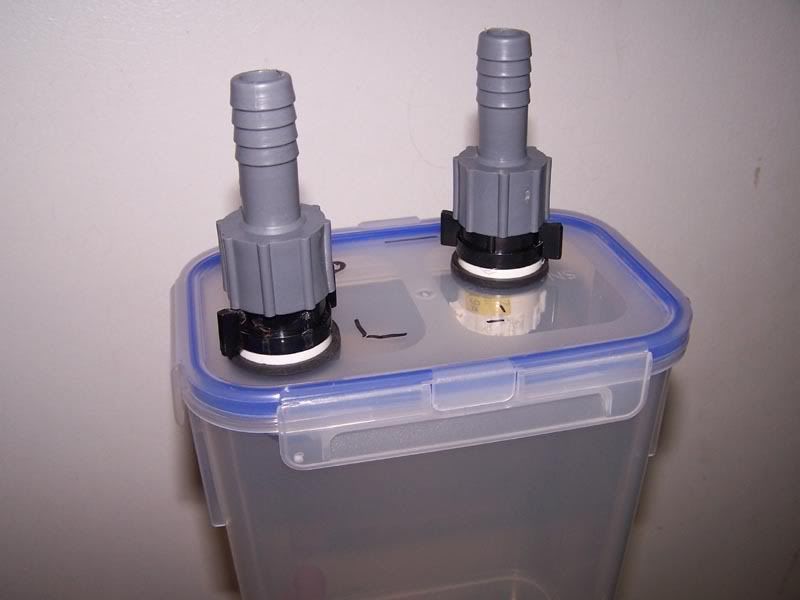 Take the Exhaust port on the pump and mix up some 5min epoxy and put it liberally on the exhaust and inside the exhaust connection and put it together and let the epoxy cure.
Now we are ready to put the cord through the hole and make sure it creates a seal.
Use the RTV and a rubber grommet (I used a cable stress release) and make sure it is a perfect seal.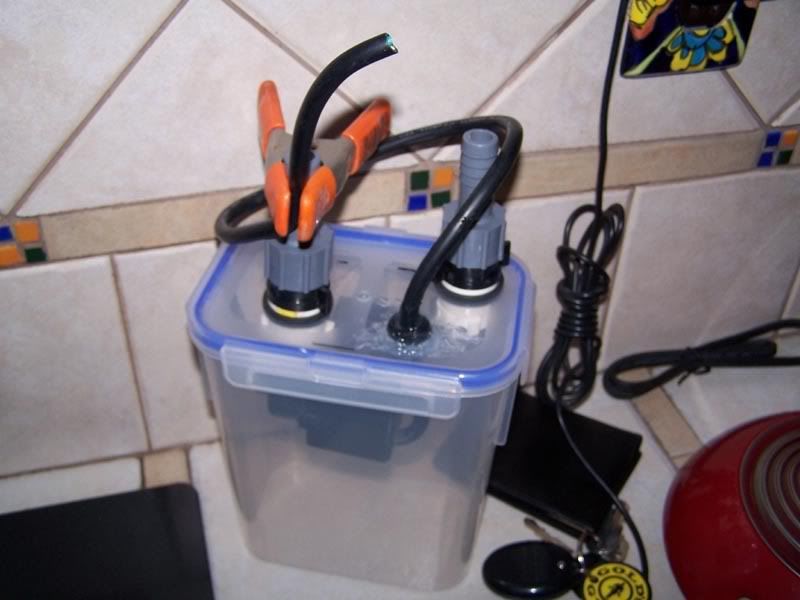 At this point let it cure for 24 hours before proceeding.
At this point i filled it with water and filled the intake tube with water in my sink and let it it run. I worked great so the next step is to go out and buy the media and fill it up.
I will take some final pictures when it is done and in use.
Hope you guys find this usefull.