So I have been talking to these people on craigslist for about a week and they came by today and brought me two RES. One is fine but the other is in bad shape. They had said one had a neck injury that they think the other turtle had caused and at first just wanted to give me the other turtle so the hurt one could "Heal". I talked to them and they ended up just giving me both turtles and when they brought it by today it looks worse then I thought. WHAT I THINK happened is that they were maybe using the wrong lights (they said they used UVB/UVA bulbs) but both turtles have pyrimiding going on pretty good and for the 10 minutes we stood out side looking at my pond the turtles in the container of water had already began to shed scoots and the guy said he had never seen that before so im guessing they were just heat lamps since babys. What looks like happened is that the scoots got super sharp on the top of one turtle and it actually started cutting into the turtles neck. the pictures below are pretty bad..
Help on healing? Right now iv got him dry docked and have neosporin with a pain reliever inside the neosporin. I didnt put ALOT but its a big cut so I tryed to cover the whole sore. It looks like it also has water damage because the turtle was just left to swim in a tank even with a huge open wound. here are the pics..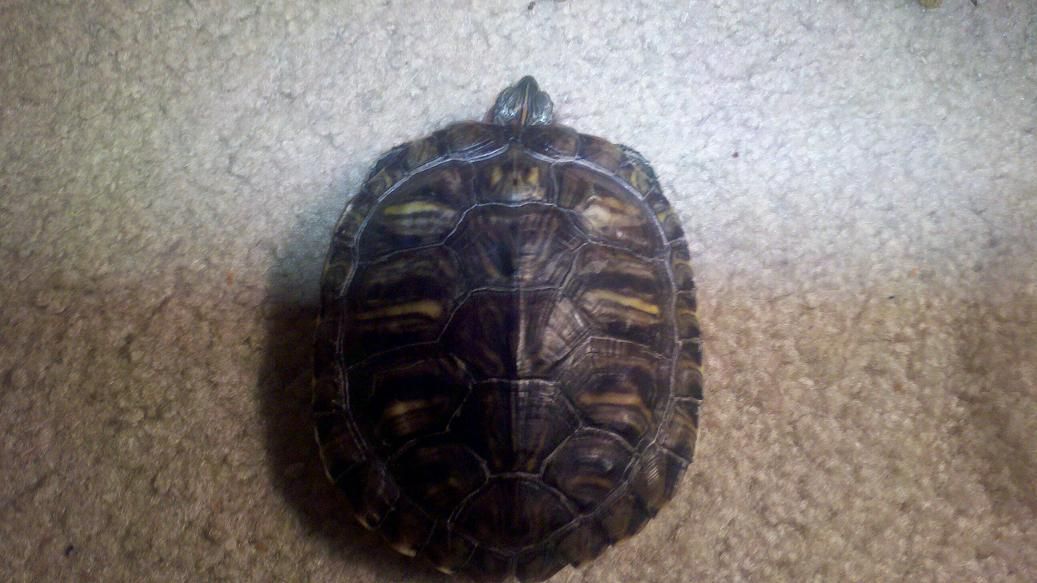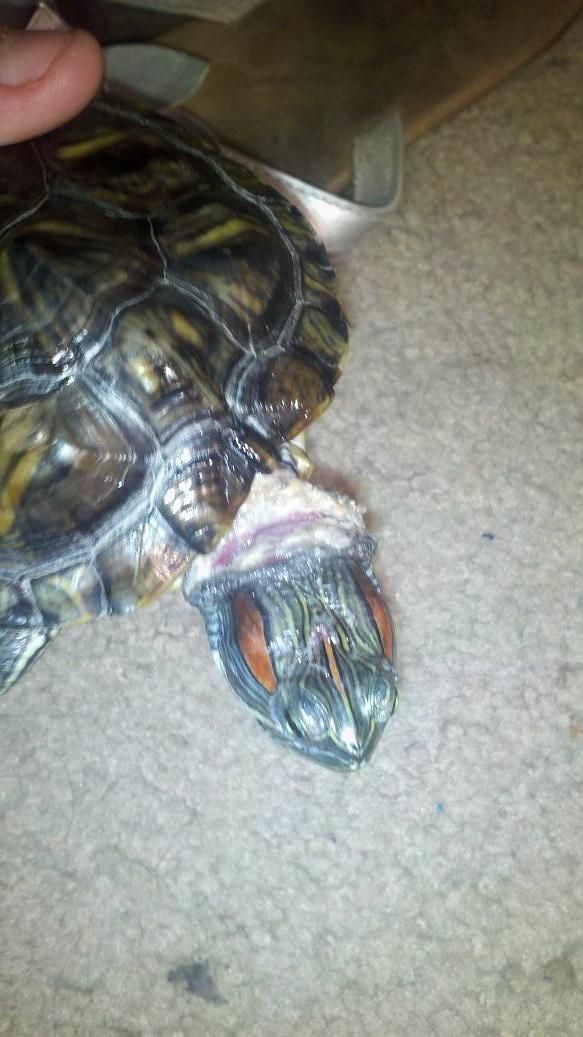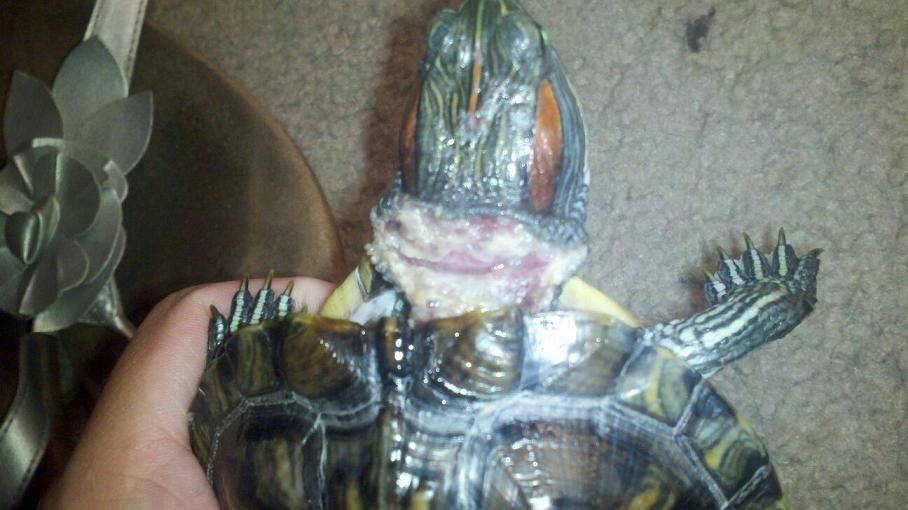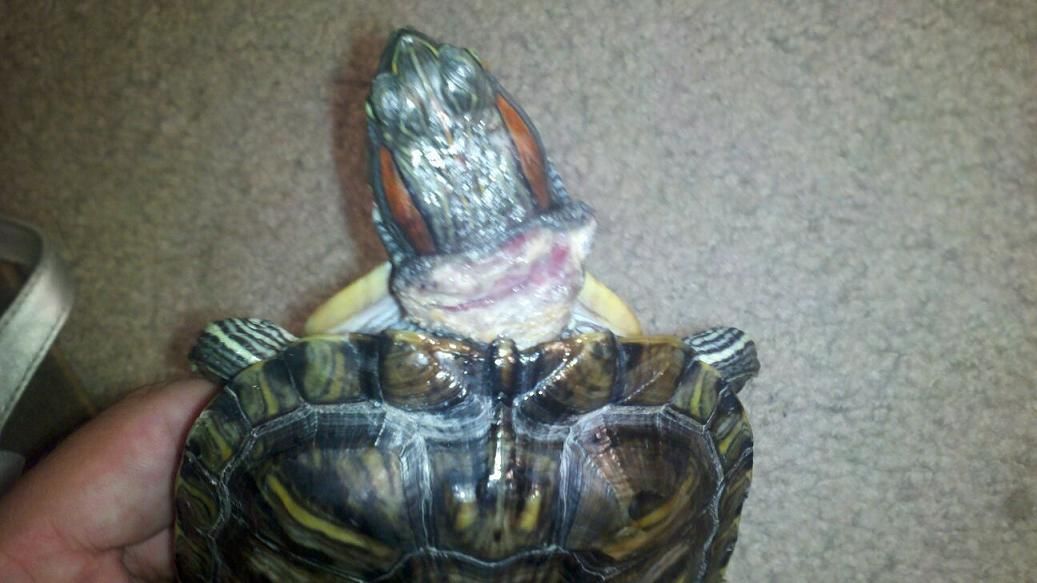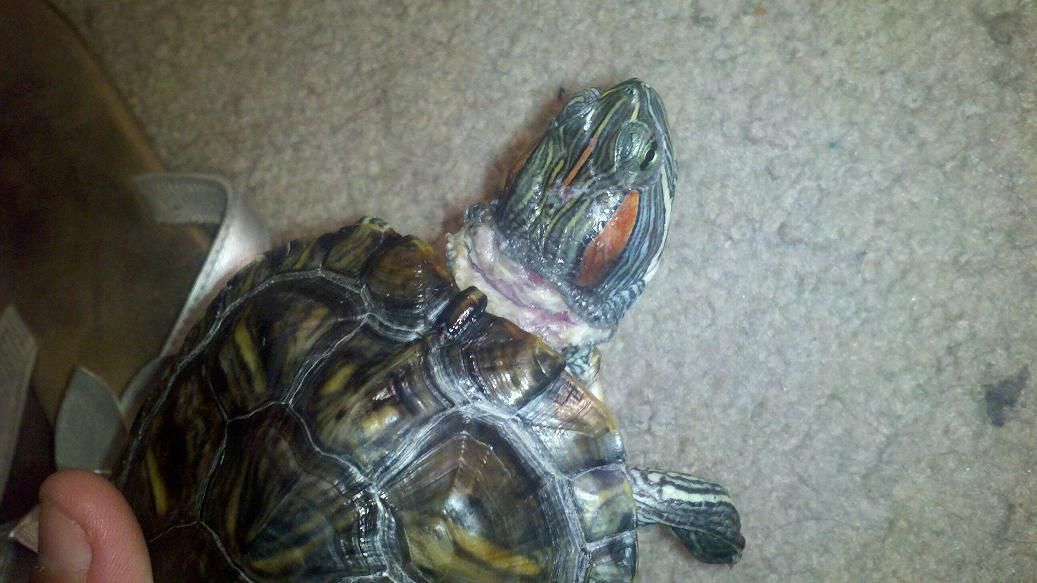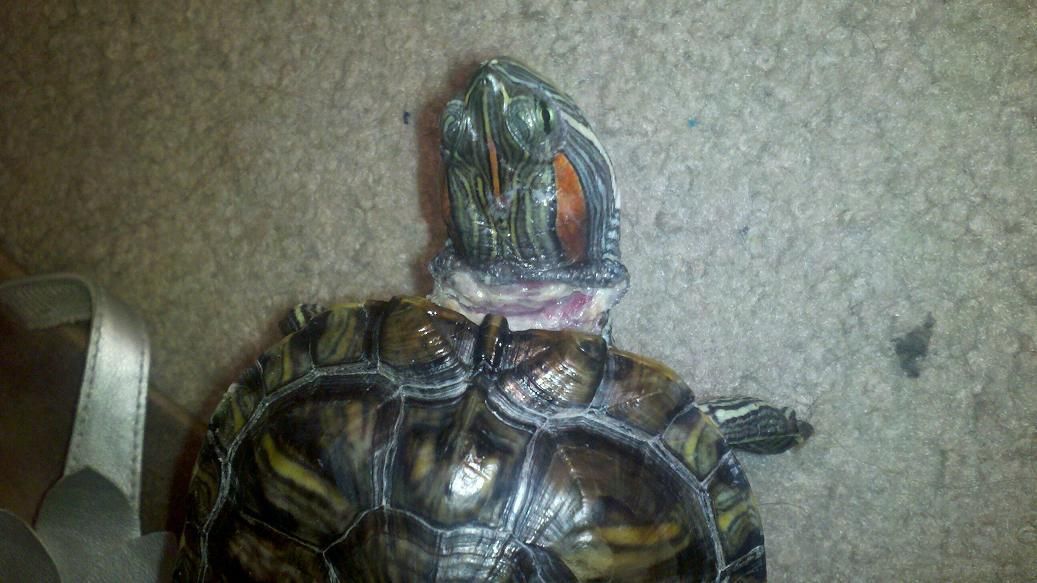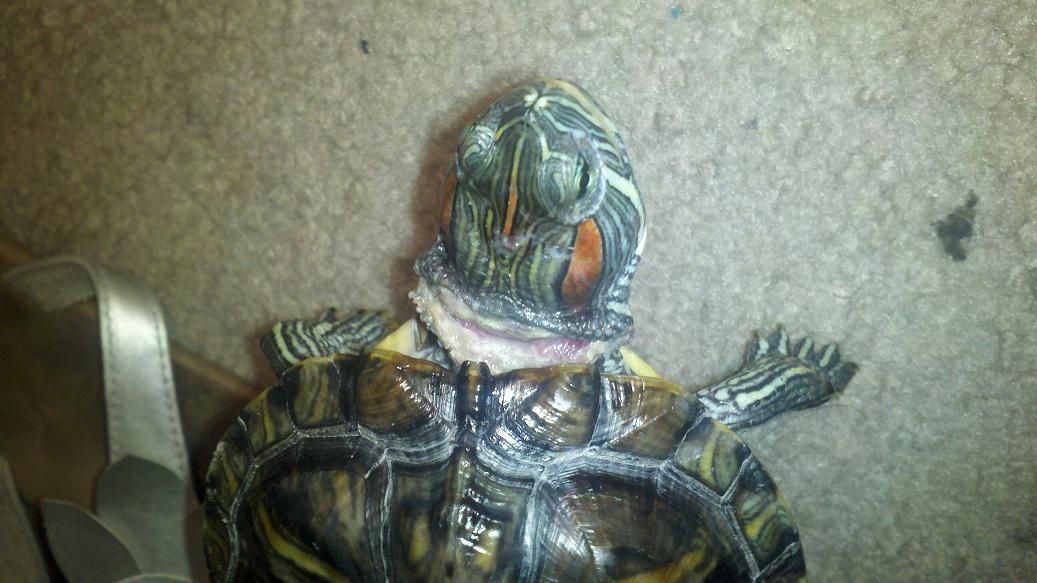 Now, the gash does look like its infected on the sides where it looks yellow in the pics but i THINK That is just where its got like water damage from being left open for so long. it dont smell and it dont look like its pussing anything out. I am hopeing it just scabs up and goes back to normal but I dont know if thats the case. The top of his shell does feel sharp to my fingers and I think I will put him outside twice a day for a hour each time in a rubbermade with a dock so he can rehidrate and shed off some of his scoots in the process. He is the worse of the two with the pyrimiding.
What do you guys think? what meds should I put on him and also is neosporin going to do the job if I just keep dry docking him for the day with the 2 hours out side to rehydrate in his own rubbermade with clean fresh water? I will change the water every time aswell and I am not going to put him in my pond till he is fully healed, i dont want the pond water making his neck worse from the poop and stuff in the water from the other fish.
Info appreciated!
[admin - post topic edited]