So I went outside today and decided to take a few snap shots of whats going on in my pond. Here they are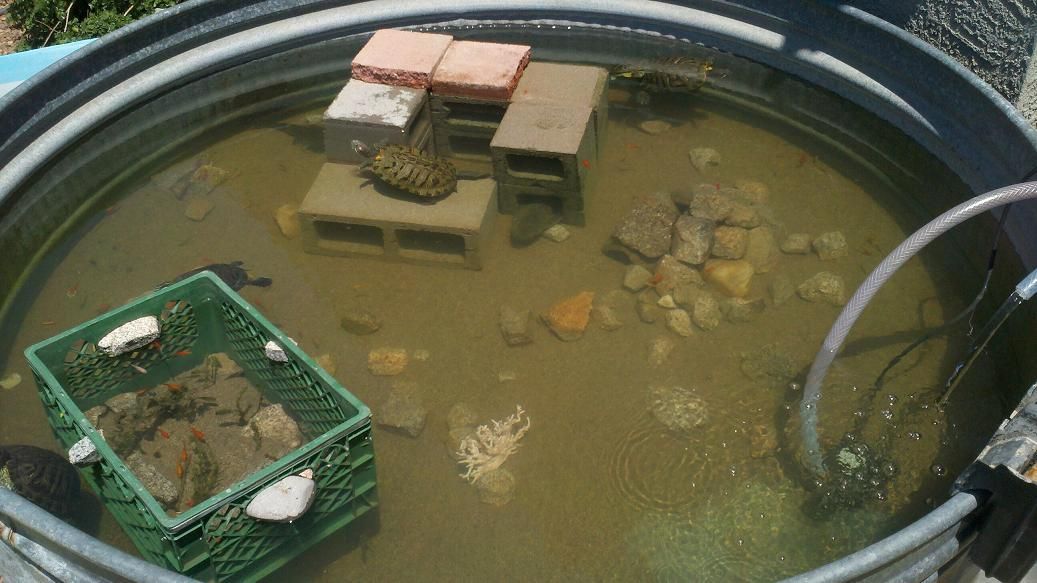 Thats the pond its self, looking clear as day thanks for my UV sterilizer. Anyone that has a pond should own a UV Sterilizer, they work GREAT!!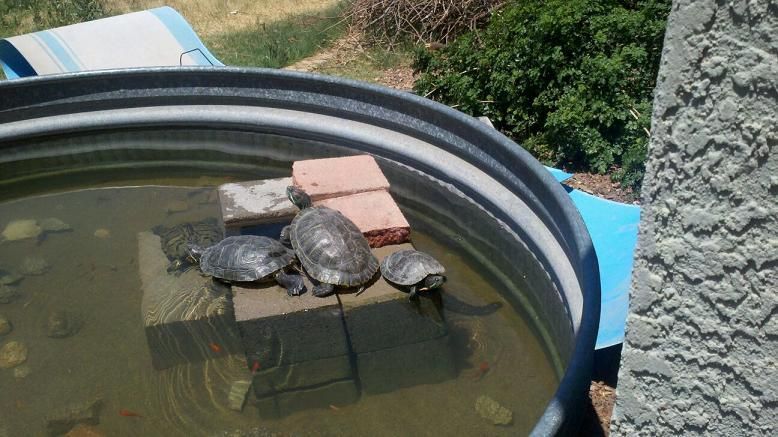 Caught some guys basking before they could jump off, there was one of my tiny babys on there but he spotted me when I came out the door and did not want any photos taken apperently...i think hes in the witness protection agency...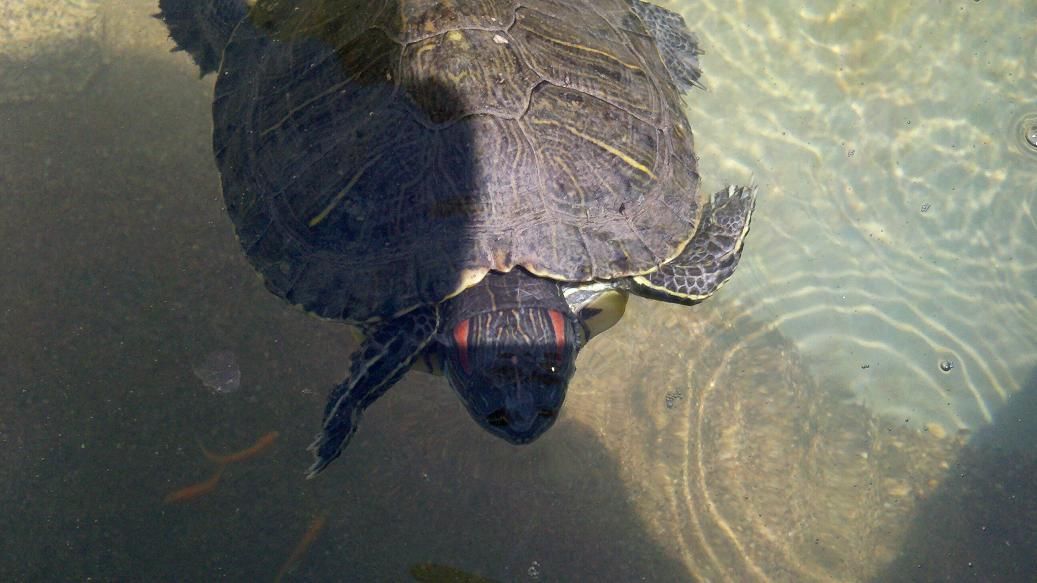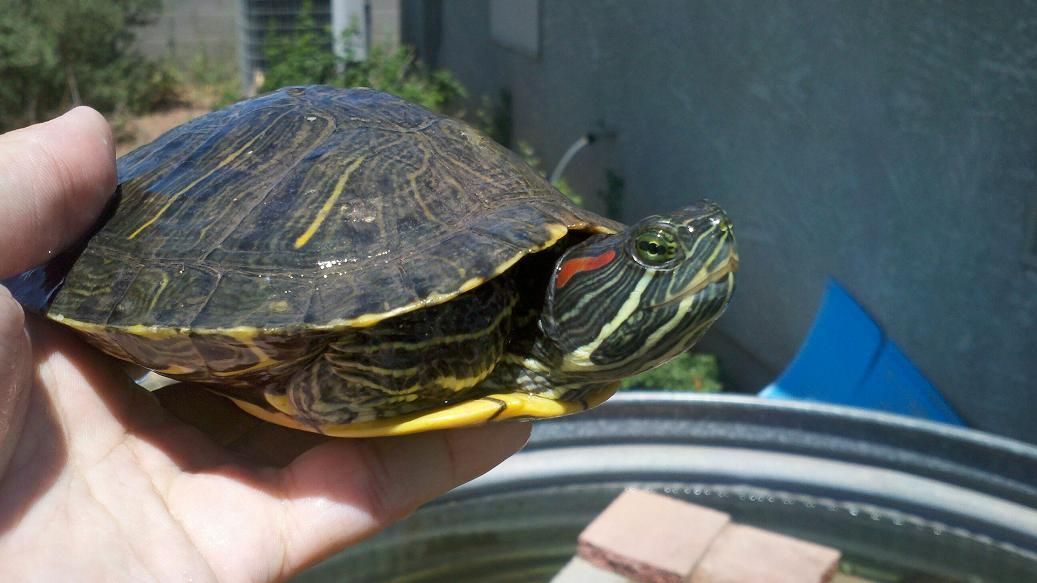 This guy thinks hes going to be fed every time I come out. He follows me around the pond till I leave or untill he gets his attention caught on a fish, then he just comes right back and looks at me. I love this guy for some reason lol..he seems to always want to welcome me when I come outside. Hes one of the biggest from our babys we got when I first got into RES.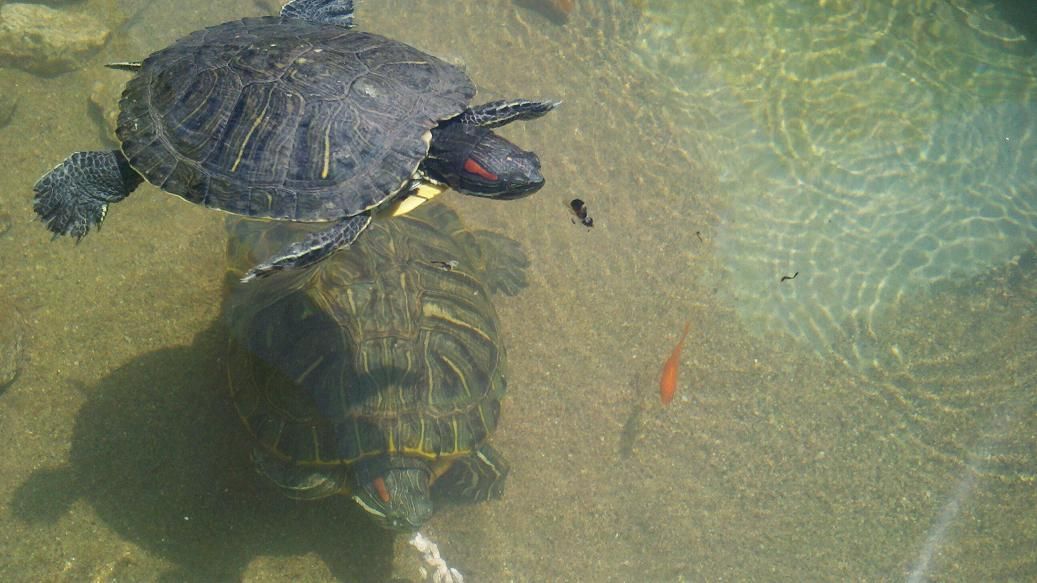 He caught himself a Bee. There is a hill in the back of our house and there is a HUGE bee hive in the rocks so I think they come to my pond to get water and just keep falling in. thats the 3rd one iv seen fall in while I have been out there in the past 2 days.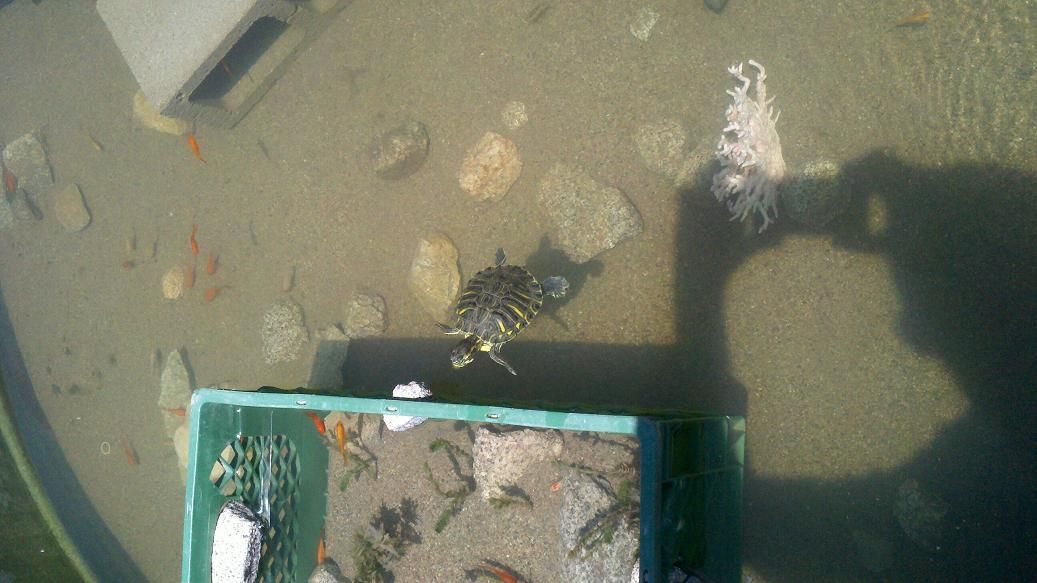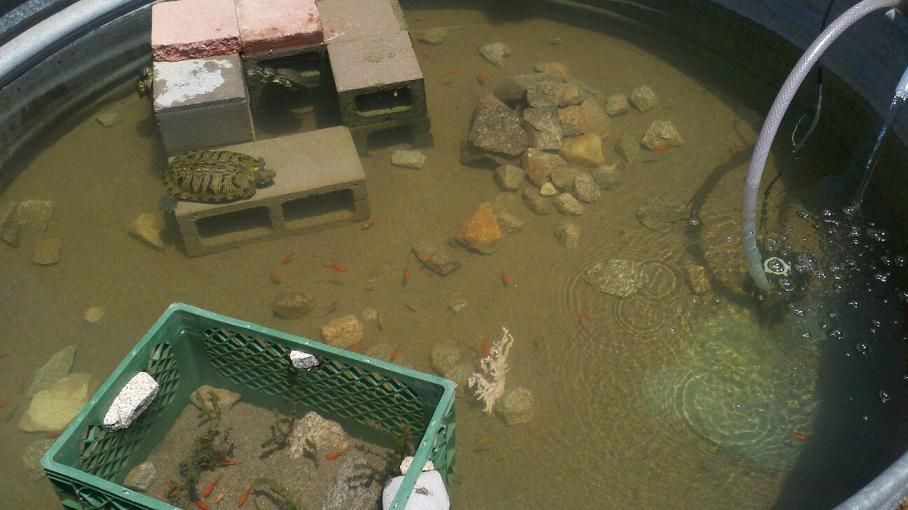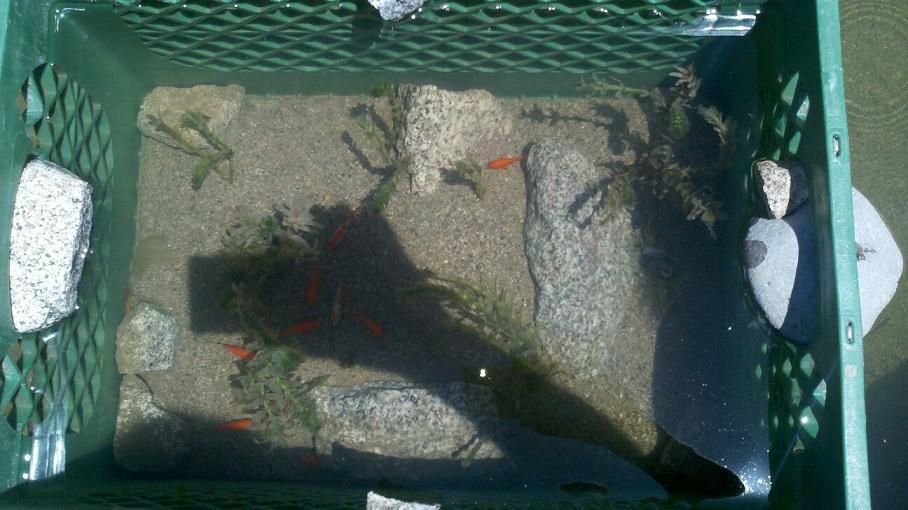 This is my Softshells home till he/she is big enought to make it on its own in the pond its self without being mistaken for food. Its a Milk Crate on top of a brick and some rocks stuck tight as heck in the holes that he/she could possibly get out of. Dont worry, the rocks are in there TIGHTTTT...I sat there for like a hour with a load of different sized rocks and picked which ones fit right and would never come out unless I used a hammer haha. They are in there crazy good. He has yet to get out which is also good. he loves to sit by the holes tho and watch the bigger turtles swim around. Have not put a basking spot in there yet because I dont know what I could use without the possibility of escape.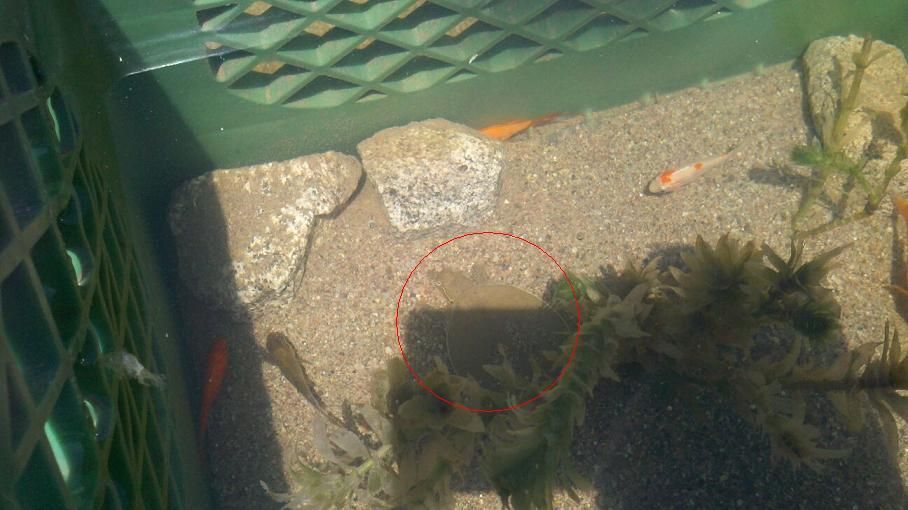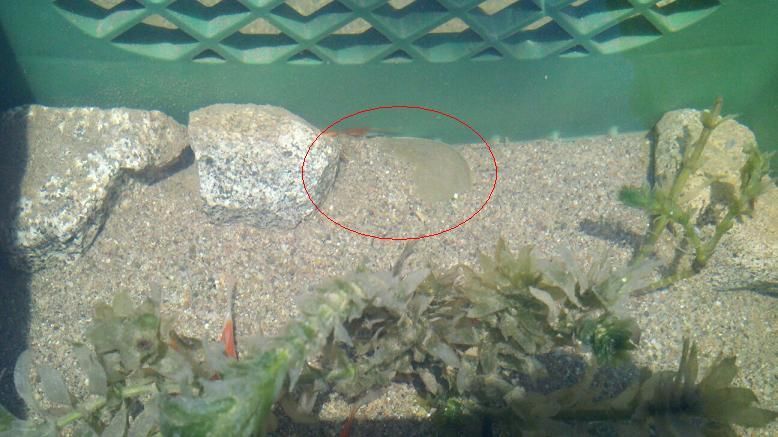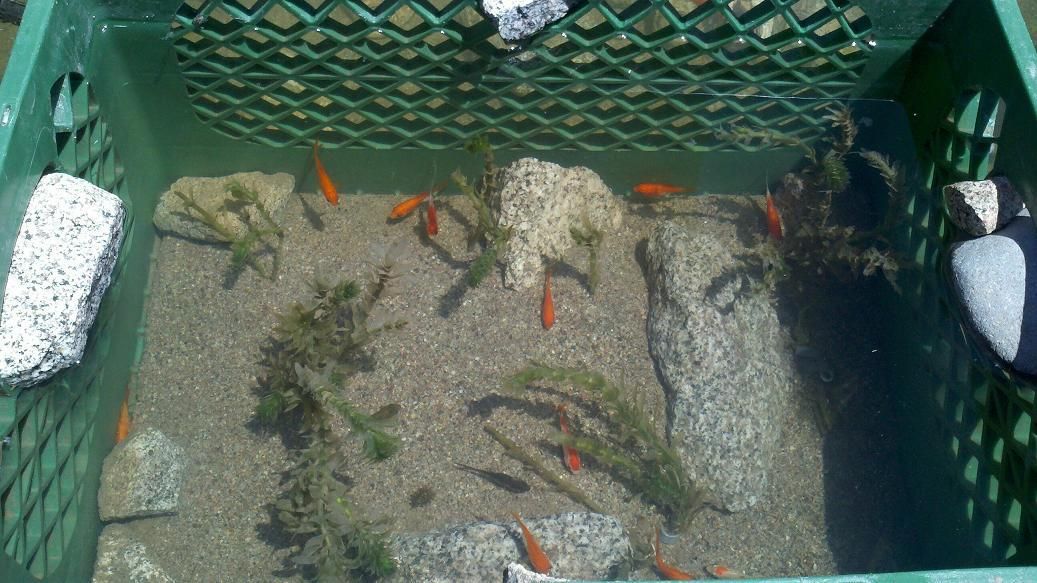 Dont it look like a Mini Fish tank inside a Pond? I think it came out really great. My Lady LOVES it.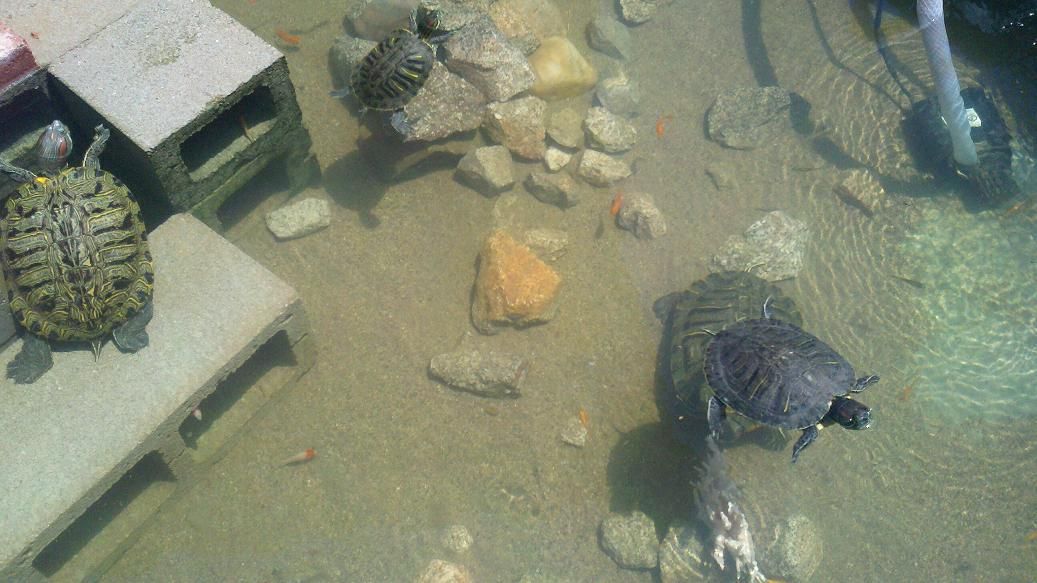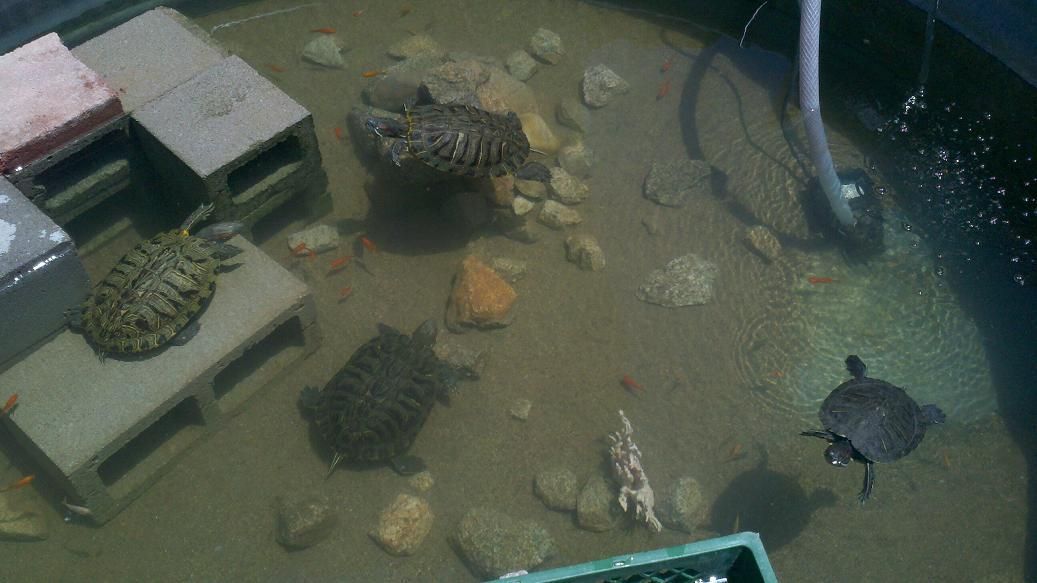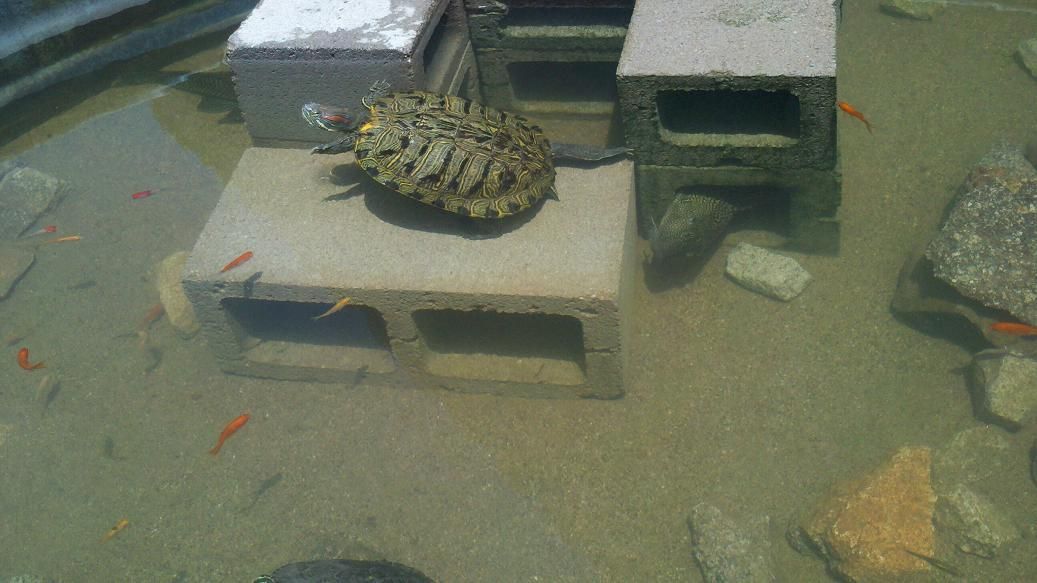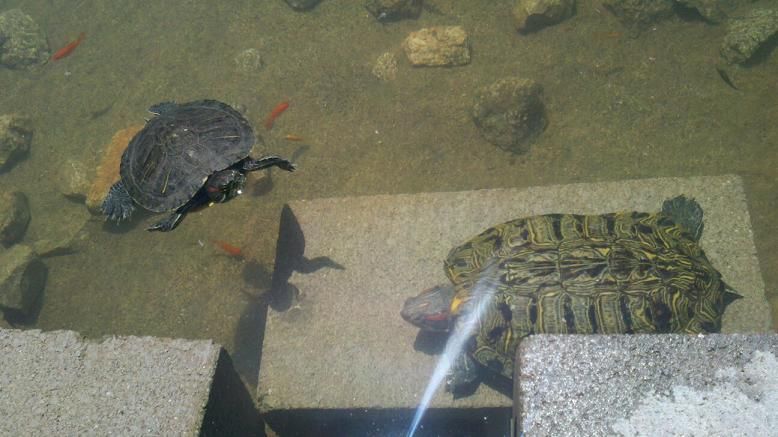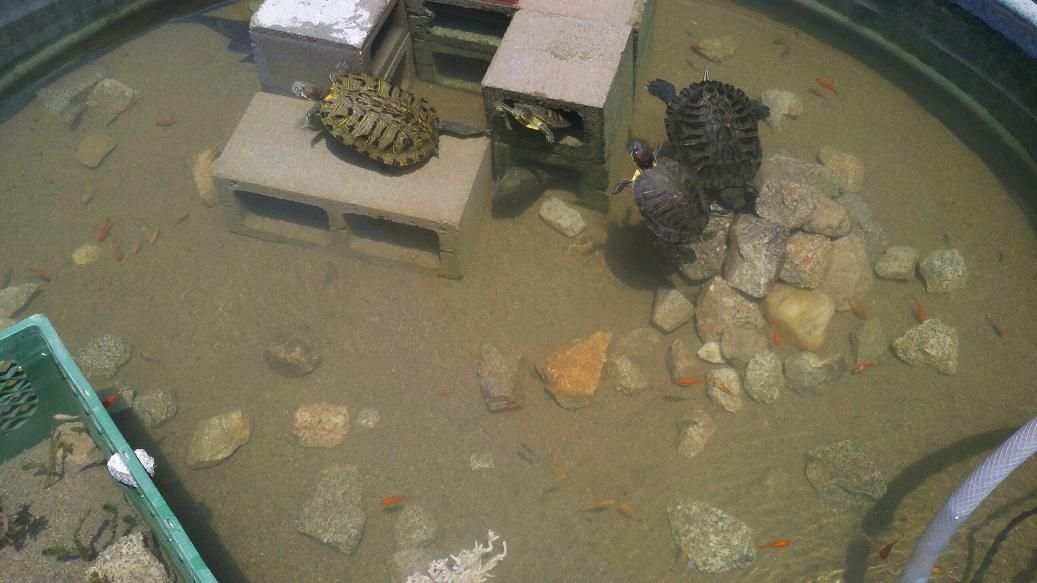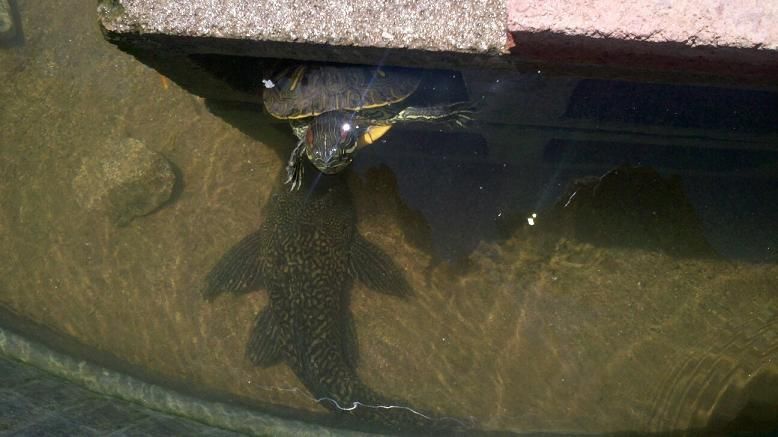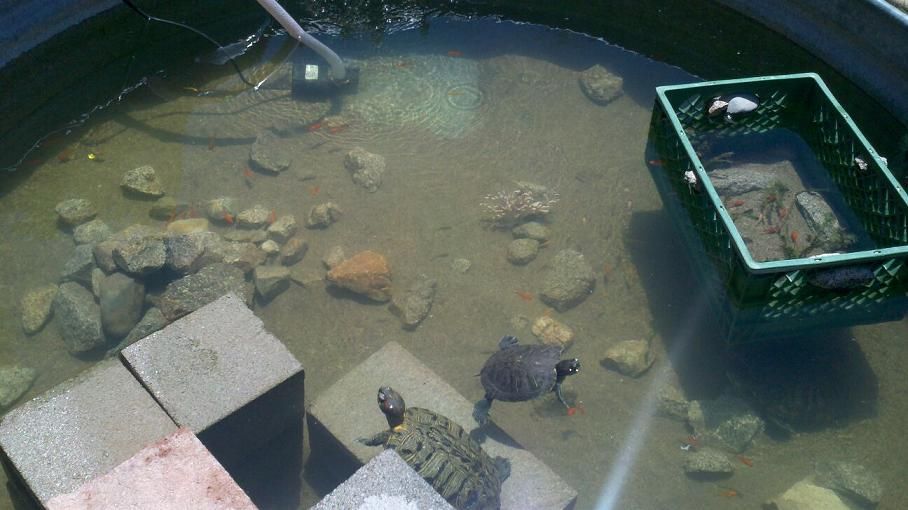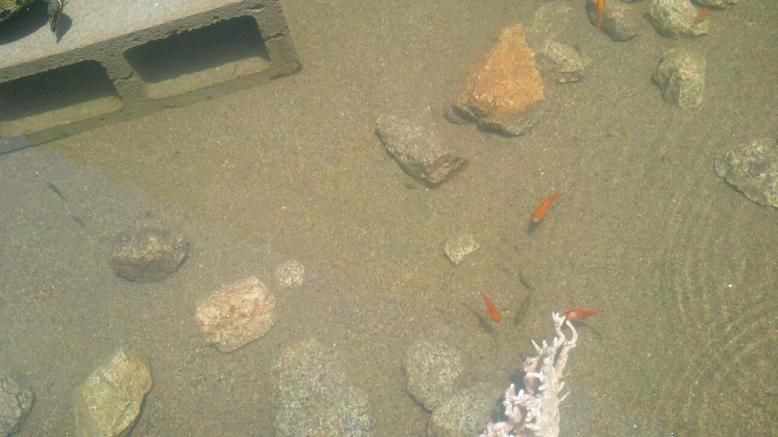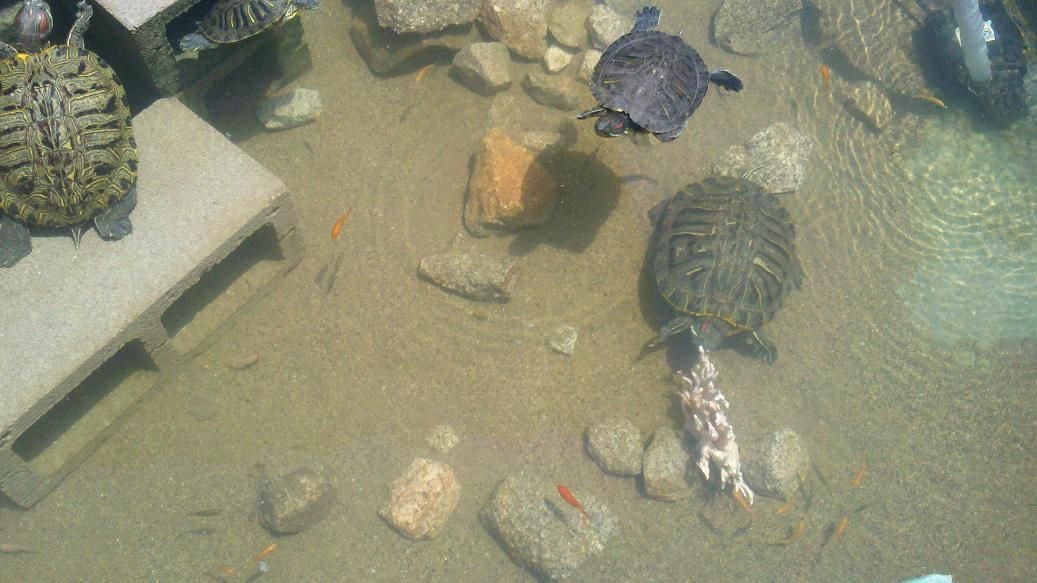 and here is my baby soft shell
So Cute